There are countless reasons to volunteer abroad, from fulfilling your passions to contributing to the betterment of a community. This type of service is the perfect way to rekindle your sense of purpose, discover your inner talents, and face your fears. Volunteering abroad can also be a wonderful way to meet new people and explore new cultures.
You can learn about different cultures and people, and experience first-hand the hardships that many people around the world face. Whether you are helping to develop educational institutions in India or providing dental and healthcare in Guatemala, there are many benefits to volunteering abroad. You can also acquire new skills that you can share with friends and family back home.
Volunteering can also lead to lasting friendships. You may get to know people from all walks of life who are eager to help you. These relationships can turn into business deals or lifelong friends. It's also a great opportunity to learn a new language, which will help you in the future.
1. Saving money while volunteering abroad
One of the best ways to save money while volunteering abroad is to split your expenses into categories. Some categories might include groceries, rent, gas, entertainment, and more. By tracking your spending, you can save money in the long run. You may also be able to get some money from the people you support in your volunteer project by paying for your travel expenses.
Another way to save money while volunteering abroad is to take advantage of group discounts. You can even get cheaper train tickets when you book in advance. Taking a shared taxi is also a good idea, especially if you are traveling alone. It may even be possible to find cheaper accommodation by staying with a local. Not only will you save money, but you'll get to learn more about the local culture.
Whether you choose to work on a medical/healthcare project or help build a school, the amount of money you need to cover expenses will depend on the type of project. Some volunteer programs require a stipend, medical insurance, and language training. Other programs will require a monthly payment to cover your housing and food.
While volunteering abroad is a great experience, it can also be very expensive. You should make a budget and follow money-saving tips to avoid overspending. Most volunteer projects last for longer than a normal vacation, so your spending money will need to last a long time. In addition, you should give yourself plenty of time to prepare and plan for your trip.
2. Learning about a new culture
Volunteering abroad can help you learn about a new culture and connect with new people. Even though you may not be able to speak the local language, you can still form meaningful connections. These bonds will stay with you long after you return. Volunteering abroad can be an intense experience, and you may find yourself developing lifelong friendships with the people you help.
Volunteering abroad also gives you the opportunity to discover your passions. You may find a hobby or a way to make a positive impact on a new culture. This may not be possible if you are not motivated. When you are motivated, you can continue learning and enhancing your skills.
Volunteering abroad is an incredible experience. It can teach you about a different culture and help you to develop your personal and professional connections. It also gives you valuable work experience. You will meet new people and gain a new perspective on life. It can help you find your passion and make your life more meaningful.
Volunteering abroad allows you to experience a new culture. The experience is a lifelong opportunity to gain new knowledge and experience. You will learn about the unique customs, food, and language of the country in which you're volunteering. You may even find that your volunteer work becomes your home away from home!
3. Experiencing a new way of life while volunteering abroad
Volunteering abroad is a wonderful way to travel cheaply and gain insight into another culture. It's important to keep an open mind while volunteering abroad, though. You may find yourself working in a place that does not have the luxuries that you are used to, and you may also discover that there are many other priorities you've forgotten about.
Volunteering abroad also teaches you patience. You'll have to deal with language barriers, cultural differences, and people in a foreign country, and having patience will help you cope with these things in the future. This can benefit you both in business and private life. Another benefit of volunteering abroad is that you'll learn a new language. There is no better way to learn a language than by living and working in a new country.
Volunteering abroad can give you a unique sense of fulfillment. It can even ignite a passion for volunteering and lead to paid employment in the charity sector. By helping local people, you'll gain insight into how the locals live and how they interact with one another.
Experiencing a new way of living abroad can give you a new appreciation for traveling and holidays in the future. It can also help you learn the value of relaxation and rest. Life is too short to waste your time being lazy.
4. Getting a broad view of a country while volunteering abroad
There are several advantages to getting a broad view of a country while you volunteer abroad. One of them is the opportunity to work with the local community and help them improve their lives. This is not always possible on your own, but the A Broader View Volunteers program is perfect for those who would like to make a difference in the world while volunteering abroad.
Volunteering abroad can give you a different perspective on life in the US. You may not realize how much we take for granted things like running toilets and safe water. When you visit a country in which these things are not always common, you can see how lucky we are. You can also make lasting connections with the people you work with. In fact, many volunteers stay in touch with the people they worked with for years after their initial project ends. Some even go back to help them through fundraising efforts.
Volunteering abroad also allows you to experience a country's culture and customs. It allows you to experience firsthand how locals live and the challenges they face. This gives you a firsthand perspective on the various challenges local communities face and can help you learn to respect different cultures.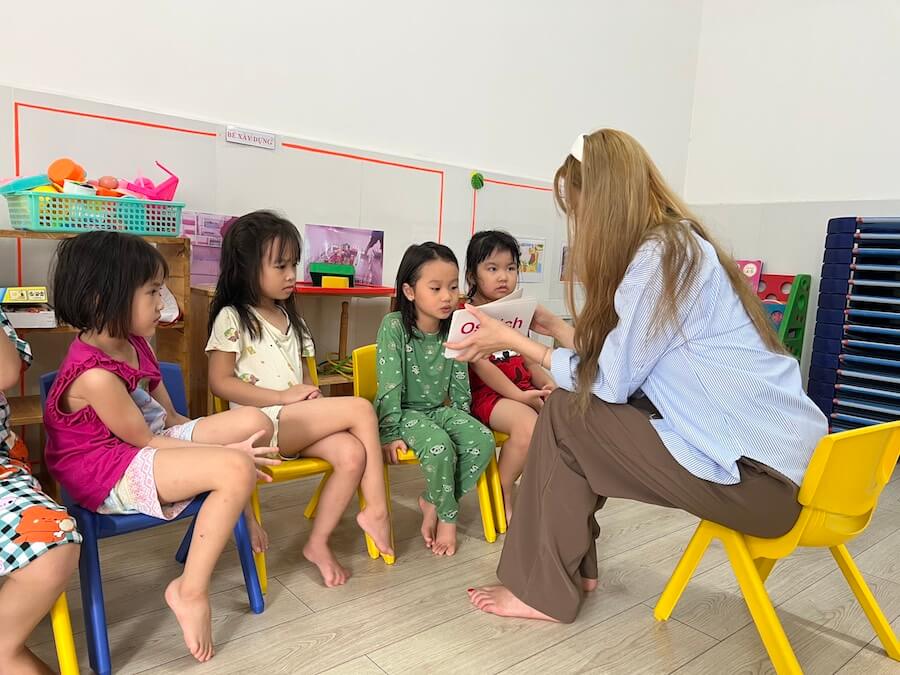 5. Having a positive impact on the world while volunteering abroad
There are many benefits to volunteering abroad. Not only will you be learning new skills and meeting new people, but you will also have the opportunity to have a positive impact on the world. Volunteering abroad is also a great way to learn about different cultures. You will be able to see how people live in different countries and see how they make decisions. This will open your eyes to new solutions and perspectives.
If you are considering volunteering abroad, be sure to think about where you are going to volunteer. Some projects will have an immediate impact, while others will take time to change. Youth education and childcare projects can have an immediate impact, while environmental projects can have a longer-term impact. Volunteers from other countries can bring resources and relief to communities that need it most.
If you are looking for a career change, volunteering abroad may be the right choice for you. A variety of international fields offer opportunities for anyone to contribute to the community. For example, you may be able to teach English abroad, support marine research, or assist local doctors and nurses. Volunteering abroad can help you find your passion, explore a new culture, and even gain the international competence necessary for today's job market.
Volunteering abroad also helps you gain a deeper understanding of the world and yourself. While you are on your trip, you will likely discover that you are a more adventurous person than you ever thought possible. Volunteering abroad will also provide you with the opportunity to learn a new language, and develop your social and adaptive skills. Moreover, it can give you a new appreciation for travel and holidays.