These projects are now open to international volunteers!
Location: Limon, Costa Rica
Start Dates: Start every Monday
Duration: Minimum 3 weeks – Maximum 8 weeks
Arrival Airport: Juan Santamaría Airport (SJO)
Join our Sea Turtle Conservation Volunteer Program in Costa Rica. You can start every Monday, and you can join from 3 weeks up to 8 weeks.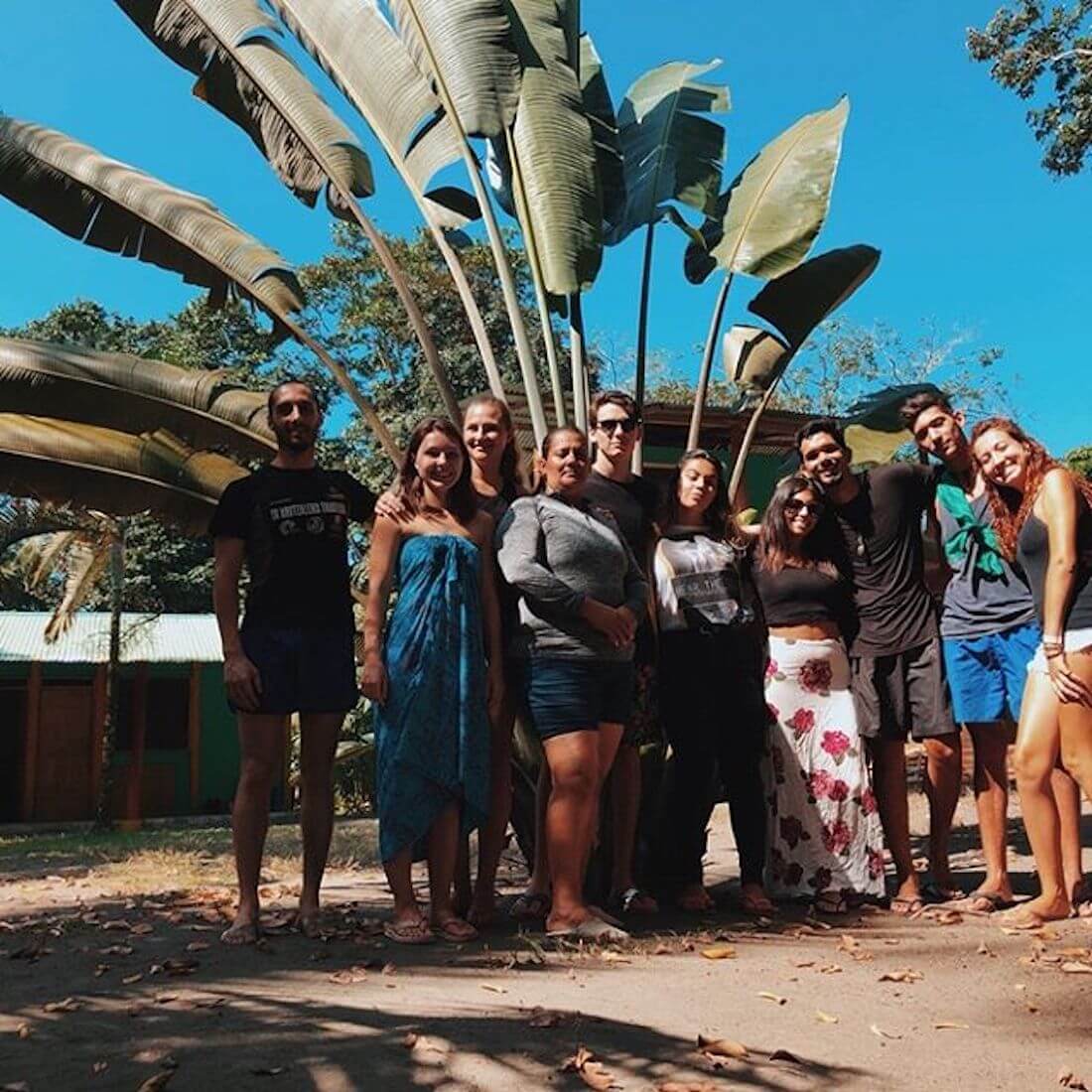 Unique Cultural Experiences
Sustainable Worthwhile Projects
Receive Top Quality Support
Meet International Volunteers
The turtle sanctuary is located near Bataan, in Limon Province. Accommodation is on a beautiful, isolated beach with jungle behind. Access is via boat organized by the reserve itself.
There are many activities available in Limon province for the weekends. The sanctuary offers some trips for a reasonable additional cost, or you can make your own arrangements.
You will be met upon arrival at Juan Santamaría Airport (SJO) on Sunday. You will be picked up by the local team and transferred to your accommodation to meet the other international volunteers. We will provide you with full arrival and contact details when you book your program.
The accommodation is in shared rooms with other volunteers. Throughout the journey, you will be accommodated in basic but clean single-gender dorm-style rooms. The rooms will be shared with other volunteers.
Accommodation is simple but comfortable. Bedding is included. There are showers and flushing toilets. Sea breezes keep the rooms comfortable at night. The atmosphere is international, with professionals and students from various organizations assisting in projects.
There are 3 meals included per day from Monday to Friday, and 2 meals per day on weekends. The meals will mainly be traditional Costa Rican food. Most meals will include either fish, chicken, pork, or beef, but vegetarians can be catered for.
Costa Rica Sea Turtle Conservation
Assist the resident biologist and the rest of the team with the conservation and protection of up to four of the seven different species of sea turtle: loggerhead turtle, hawksbill turtle, and green turtle, but especially leatherback turtle.
During your time at the project, you will assist the biologist in residence in caring for injured animals, moving eggs to safe
hatcheries, and collecting and processing biometric data. Your tasks will vary depending on your level of experience and the time of year.
You will be working with the biologist and other local staff as they collect and process biometric data, collect and protect eggs in a nursery, and guide hatchlings and adult turtles back to the sea and away from danger. This placement is very much what you make it. Obviously, the level of your involvement will depend on your experience and knowledge.
The project is located in a quiet, remote area accessible only by boat. There is limited electricity in the evenings, provided by solar panels. Your time at the project will be spent patrolling for sea turtles laying their eggs, rebuilding defenses to protect them from the ocean, or perhaps establishing a hatchery.
This is hands-on work and often includes maintenance and improvements to the accommodation, clearing paths, and beach cleaning. Patrols are led by an experienced patrol leader walking a sector of the beach searching for nesting females.
Once a turtle is encountered the leader, with the aid of the volunteers, will collect information; the length and width of the turtle, nest location and its dimensions, and the number of eggs laid. The eggs will be carefully removed by the group leader and relocated to the hatchery.
Turtles are sensitive to light, so only red light is permitted on patrols.
Tasks that you might be doing:
• Night beach patrols
• Collecting biometric data from nesting turtles
• Day/night hatchery duties
• Beach cleaning
• Relocating of nests
• Nest Monitoring
• Hatchling liberation
• General maintenance
• Reforestation work – collecting/sorting of seeds, planting saplings
• Basic construction work, building hatcheries for example
Casual dress is appropriate during your time on the project. Please be aware that your clothes will get dirty. Closed shoes are essential.
Schedule
Monday to Friday
Your schedule will be flexible, but you should be prepared to be active for 4-8 hours a day. There are normally two nightly patrols at 11pm or 3am depending on the tides, you will spend around 4 hours patrolling depending on the number of turtles found with a short break at each end of the beach. Be prepared to go with the flow! Whilst some of the work may be hard it is incredibly rewarding and in the most amazing setting.
It may take you a while to acclimatise to the conditions, we recommend that you remember to drink plenty of water, you may find it useful to bring rehydration sachets, stay in the shade during your breaks, wear plenty of sunscreen and don't overdo it.
The project site is in the northern Caribbean, on the beach with the highest nesting rate for leatherback turtles in the Caribbean.
Nesting periods are March – May for leatherbacks, others through to October. Eggs hatch throughout summer. Important conservation work goes on throughout the year. Local staff can arrange trips to Tortuguero National Park at additional cost, which can be agreed
on site.
* This schedule can be changed or amended depending on weather or local circumstances
555 Euro per week
565 US$ per week
The program is for minimum 3 weeks
What's included:
Volunteer program
Accommodation (shared room)
Meals
24/7 in-country support
In-country program orientation
Pre-departure support
Airport pick-up
Not included:
A 5% international banking fee is added.
Visa, flights, travel insurance, vaccinations, criminal background check, Covid tests (if required), transport to your project and back to the accommodation every day, return trip to the airport, and transfer from the airport on arrival to the project location is not included (full details will be given on how to get to the project)
Requirements to join:
Volunteers need to be minimum 18 years old
Volunteers are required to provide a criminal background check
Volunteers are required to have volunteer travel insurance
Volunteers might need to have a Covid test done before departure (we will inform you of this)
Book your place in 3 steps :
1. Apply: Fill out the Application Form (click below) and we will let you know if you are accepted within 24 hours.
2. Deposit: Once accepted you pay your deposit (200 Euro or 215 US$) to reserve your place in the program.
3. Remaining Fees: You pay the remaining fees of your program, minus the deposit which you already paid, six weeks before the start date of your program.
Join our volunteer projects in Esparza in Costa Rica, where we have different worthwhile volunteering projects available:
Education
Construction
Physical Education
Marine Park & Animal Care
Farming Placement