Volunteer in Kenya
Are you looking to volunteer opportunities in Kenya? Then consider our Kenya volunteer abroad programs.
In Kenya, we have 7 volunteering and cultural immersion projects available ready for bookings in 2023. You can choose your own project, and even combine different projects and create your own tailor-made unique program!
You can start every Monday, and you can join from 2 weeks up to 8 weeks.
Volunteering in Kenya is an incredible experience that can teach you a lot about the country and its culture. You can get a firsthand look at life in Kenya. Volunteers are given the opportunity to experience the local culture and traditions. Volunteering abroad is an opportunity to immerse yourself in the country's culture.
On the Monday of your first week, there is an orientation by our local team, so you can get comfortable with the surroundings as well as the local culture.
Location: Kenya
Start Dates: Start every Monday
Duration: 2 weeks – 8 weeks

Unique Cultural Experiences
Sustainable Worthwhile Projects
Receive Top Quality Support
Meet International Volunteers
Our Volunteering Projects in Kenya
Childcare Project
During the Childcare project you will work as a volunteer in a the daycare and preschool with children aged between 6 months till 6 years old in rural Kenya.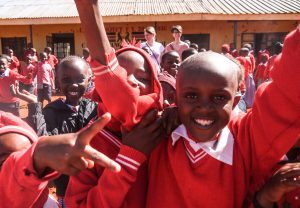 TEACHING PROJECT
Join this wonderful teaching volunteering project assisting local teachers, and helping to improve the education of the children in Kenya.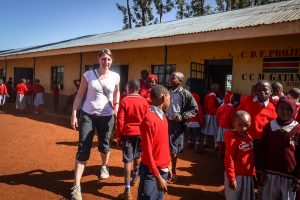 Wildlife Conservation
Our Wildlife Conservation project in Kenya and being in harmony with nature? Participate in Wildlife conservation helps in the conservation of giraffes, birds, and colobus monkeys.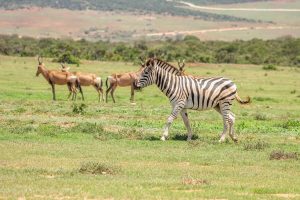 Women Empowerment Project
Help underprivileged women in their efforts to become more independent so they can have a brighter future in this self-help group run by women in Kenya.
Healthcare Project
Join our Healthcare project for volunteers with a medical background and learn about the health care system in Kenya at a rural hospital in Kenya!
Construction & Renovation
Join our Community Construction Project in Kenya where you can get your hands dirty in the construction projects for the local community.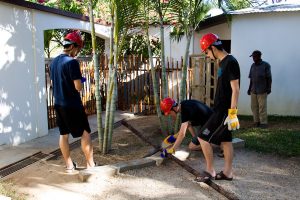 Environment & Climate Change
Help the local community with the effects of climate change and the environment with conservation projects for the local environment and the local people!