Peru Discovery
15 Days/ 14 Nights
Worthwhile Volunteering Projects.
Unique Cultural Experiences.
Exciting Adventure Travel.
The Peru Discovery is a 2-week tour that gives you unique travel, cultural & volunteering experiences, where you will immerse yourself in community projects, and join fantastic trips, whilst receiving top-quality support during your trip to Peru.
When you are looking for a unique Northern Peruvian experience then don't look any further. The 15-day Northern Peru Discovery is the ultimate Community Engagement, Cultural Immersion, and Adventure Tour for Peru.
This tour has got everything that a cultural enthusiast could wish for. You will create unforgettable life-changing experiences, make friends for life, have a lot of fun, and all of this while exploring the beauty and unique culture of Northern Peru.
This responsible travel trip is designed and crafted to give you an understanding of the local history, its people, and its flora and fauna, a perfect way to discover the real Peru!
Start Dates 2023:
1 January, 15 January, 5 February 2023, 19 February, 5 March, 19 March, 2 April, 16 April, 7 May, 21 May, 4 June, 18 June 2023, 2 July, 16 July, 6 August, 20 August, 3 September, 17 September, 1 October, 15 October, 5 November, 19 November, 3 December, 17 December

Cultural Immersion Experiences

100%

100%

Worthwhile Volunteer Projects

100%

100%

Exciting Adventure Travel

100%

100%
5% DISCOUNT WHEN YOU BOOK NOW!
Unique Cultural Experiences
Immerse Community Projects
Join Fantastic Worthwhile Trips
Receive Top Quality Support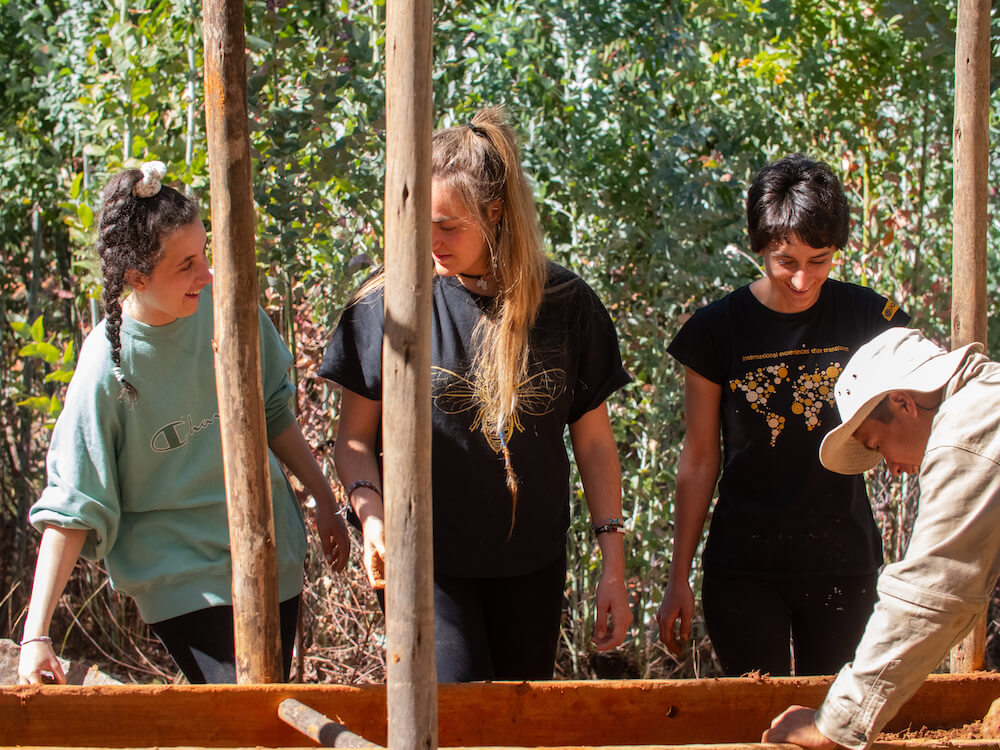 Location
The projects are located Cajamarca and Chiclayo. 
Cajamarca city is the capital and largest city of Peru's Cajamarca Region, enriched in culture and history, this quiet location provides a relaxing atmosphere.
Chiclayo is the capital city of northwest Peru's Lambayeque region.
Arrival
You will be met upon arrival on Sunday. You will be picked up by the local team and transferred to your accommodation to meet the other international volunteers.
We will provide you with full arrival and contact details when you book your program.
Accommodation & Meals
The accommodation is in shared rooms with other participants. Throughout the trip, you will be accommodated in single-gender shared rooms. 
Your meals are included during your program as per the itinerary below.
Get to know the REAL Peru
Immerse yourself into the local culture
Volunteer in a local projects
Join exciting trips
Amazing adventures
Gain new experiences
Day 1: Arrival and pick up
Cajamarca
Sunday is the day you arrive in Peru!
You will be picked up from the airport.
Then it is time to settle down in the accommodation and meet the other participants.
In the evening dinner will be organized for you.
Meals: Dinner
Day 2: Orientation Session & Local Tour
Cajamarca
Morning
You will receive an introduction to Peru Culture, the Do's and Dont's in Peru, background info about the projects you will be involved in, Peruvian cultural lessons, and your first intensive Spanish Language Lessons!

Afternoon
In the afternoon, there is a walking tour around the area, and you will be visiting Cajamarca.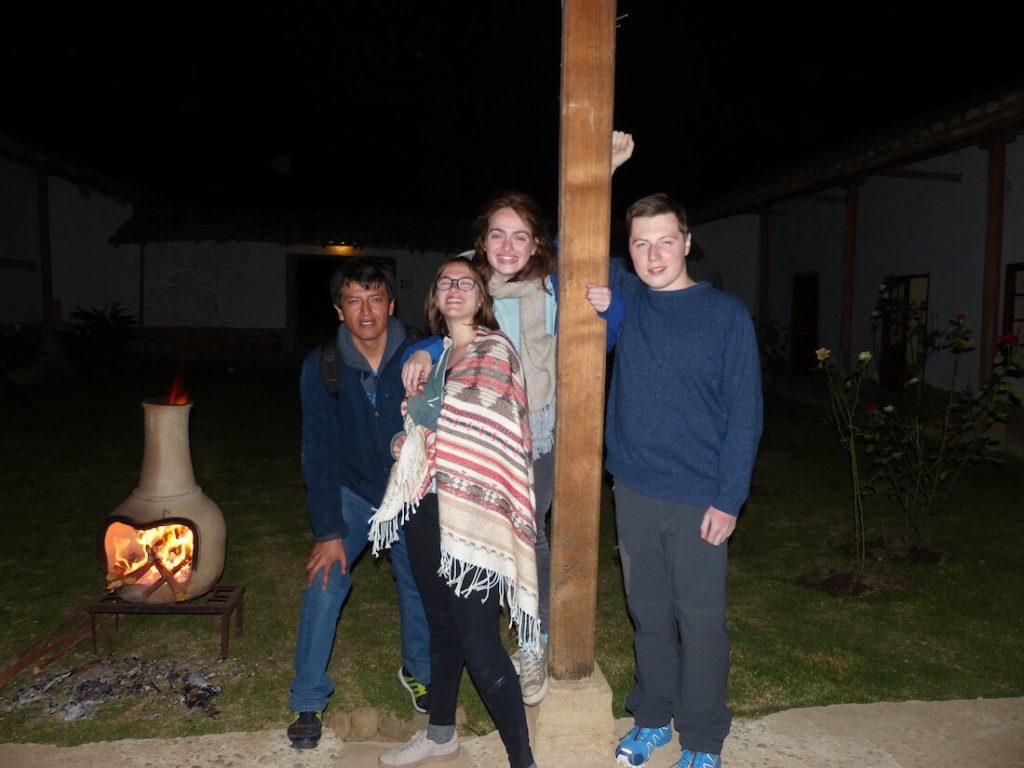 Meals: Breakfast/Lunch/Dinner
Day 3, 4 & 5: Volunteering at Social Project & Environmental Conservation
Cajamarca
Today you will start to participate in a Social Project and the Environmental Conservation
During the Eco Build Experience and hydroponics farming, you will join our workshops at the mud building site, where you will help to improve the living standards for local families, by providing eco-friendly maintenance, renovation or construction, of their mud homes and community facilities.
You will also learn about and support the families hydroponic farms, by planting, watering and harvesting forriage for their livestock or vegetables for their family consumption.
Our workshops are not only a physical experience, participants become students, experiencing a deep personal transformation from the learning experience combined with the community bonding, living close to the Earth, eating local traditional meals, and, most importantly, being away from routine life and the stressors of technology, fast-paced living and disconnection from others.

In the evening
In the evening there are some activities organized for you!

On Tuesday: Language Classes: Learning Spanish: Second Intensive Spanish language class

On Wednesday: Peruvian Cooking Classes & enjoy your own made Peruvian dinner

On Thursday: Karaoke night 
Meals: Breakfast/Lunch/Dinner
Day 6: Hiking, Yoga & Language Classes
Cajamarca
Morning
Let's go on a hiking trip!
You will be hiking to Las Cruces. There will also be a yoga session and a picnic lunch at the top of the hill, an amazing experience!

Afternoon
In the afternoon you will hike to a waterfall and to Llacanora.

Evening
In the evening time to learn, you will continue with your Intensive Spanish language classes.
Meals: Breakfast/Lunch/Dinner
Day 7: Adventure & Excursion
Cajamarca
Morning
Today you will do an adventure trip to the Lagoon with activities including a boat trip and hiking to the local ruins.

Afternoon
In the afternoon, we leave the lagoon and go on an excursion to Namora village.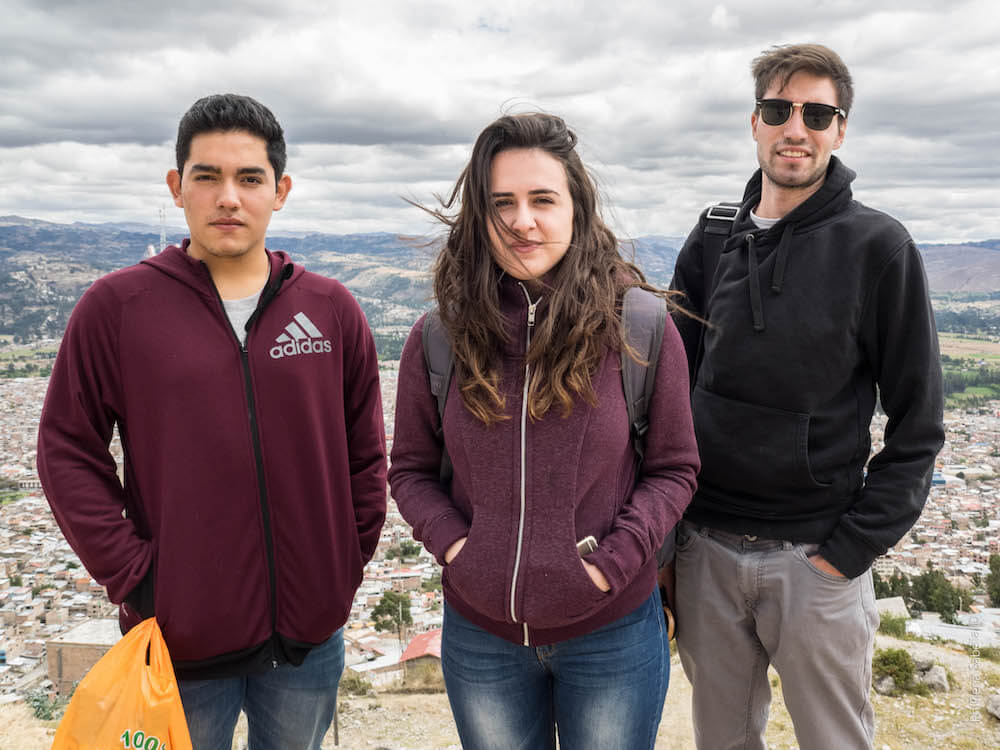 Meals: Breakfast/Dinner
Day 8: Free Day & Transfer to Chiclayo
Cajamarca
This day is a free day, relax and enjoy the tranquillity of a Sunday in Peru!

In the evening
You need to pack your bags for the overnight transfer to Chiclayo by bus.
Meals: Breakfast/Dinner
Day 9:

Introduction & Excursion to the Wildlife centre


Chiclayo
First, we get settled in the accommodation in Chiclayo, where you will stay with a Chiclayo local family, and take a rest from the overnight journey.
You can relax and spend time with your homestay family.
Meals: Breakfast/Lunch/Dinner
Day 10, 11 & 12: Volunteer at Endangered Wildlife Centre
Chiclayo
Time to volunteer at the Endangered Wildlife Centre!
Here you will support the endangered Wildlife Centre, by feeding the animals, learning about and taking care of the animals, and helping with maintenance work in their living areas.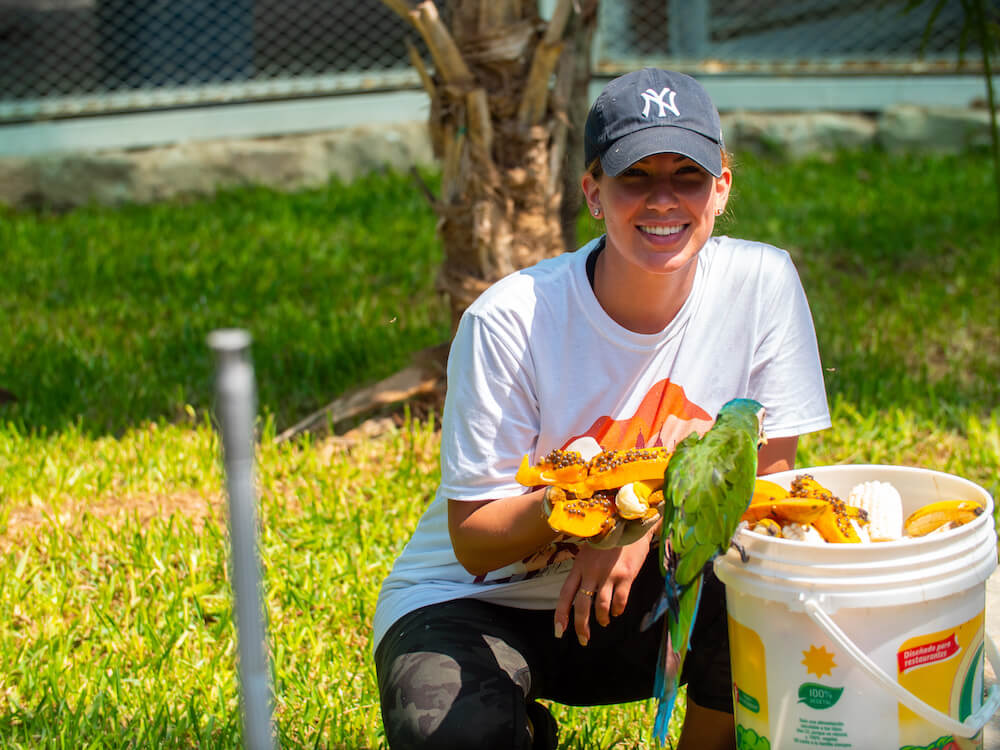 Meals: Breakfast/Lunch/Dinner
Day 13: Tour to Tucume Valley of the Pyramids
Chiclayo
Today there is a tour to Tucume Valley of the Pyramids. This is biggest pyramid complex in the world!
You will also visit the Tumbas Reales Museum.
Meals: Breakfast/Lunch/Dinner
Day 14: Beach time
Chiclayo
Today is Beach Time!
We will bring you to the beach for some last-minute beach time. Enjoy!
Meals: Breakfast/Dinner
Day 15: Departure day
Chiclayo
Say your goodbyes to your travel mates and the local team and exchange some contact details. You will be provided with a drop-off at the airport in Chiclayo from which you can head home or to your next travel destination.
Thanks for joining this amazing experience!
Meals: Breakfast
* This schedule can be changed and/or amended depending on weather conditions, local conditions and unforeseen circumstances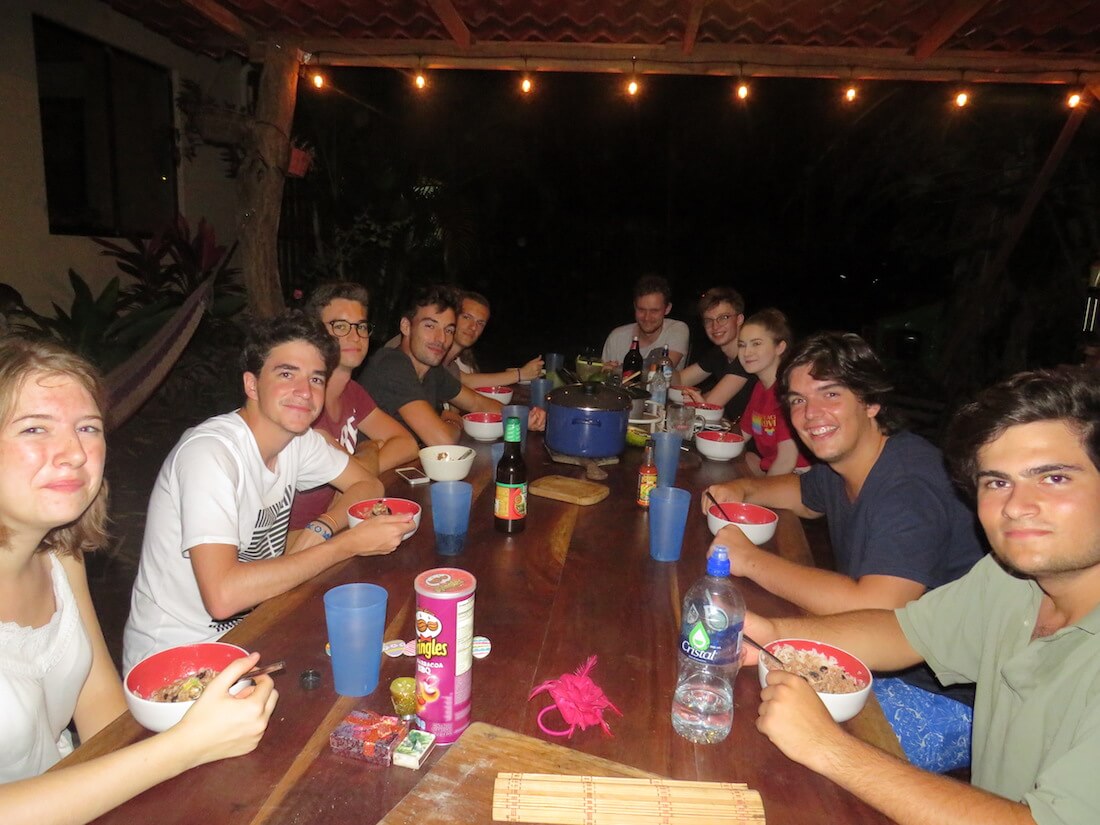 5% DISCOUNT WHEN YOU BOOK NOW
1395 Euro
Our base prices are in Euro, but you can pay in Euro, US$ and Pounds. The prices will be at the currency exchange rate from the Euro at the time of payment. Click here to check the prices in your currency.
What's included:
The itinerary as stated above
Accommodation (shared room)
Meals as per the itinerary
Transport as per itinerary
24/7 in-country support
Pre-departure support
Airport pick-up
Not included:
Visa, flights, travel insurance, vaccinations, criminal background check, Covid tests (if required), transport to your volunteer project and back to the accommodation every day, 5% international banking fee
Requirements to join:
Participants need to be minimum 18 years old
Participants under the age of 16 must be accompanied by a parent
Participants aged 16-17 are required to have parental consent
Participants are required to provide a criminal background check
Participants are required to have volunteer travel insurance
Participants might need to have a Covid test done before departure (we will inform you of this)
Book your place in 3 steps :
1. Apply: Fill out the Application Form (click below) and we will let you know if you are accepted within 24 hours.
2. Deposit: Once accepted you pay your deposit (200 Euro) to reserve you place in the program.
3. Remaining Fees: You pay the remaining fees of your program, minus the deposit which you already paid, six weeks before your start date of your program.
Our volunteer projects in Peru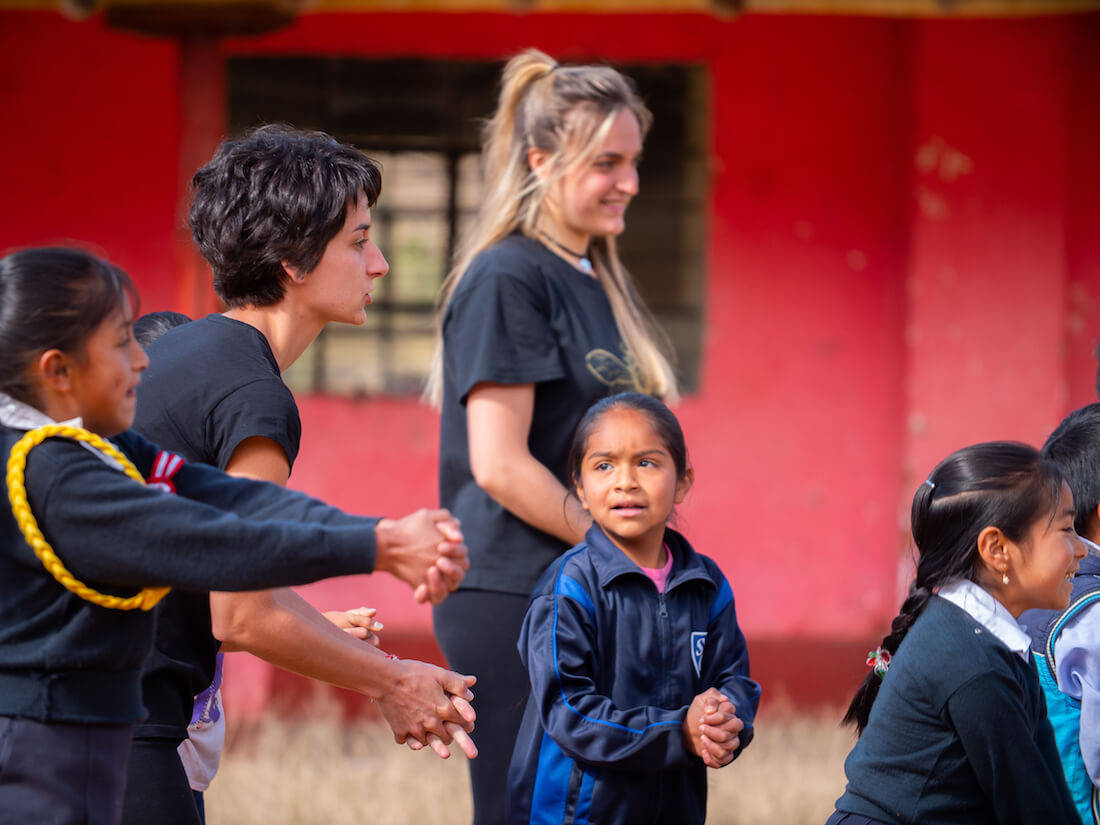 Join our volunteer projects in Peru, where we have different projects available including children, building & conservation projects. You can combine these projects and create your own program!