Sustainable Worthwhile Volunteering Projects. Unique Cultural Experiences. Exciting Adventure Travel.
The South Africa Discovery is a 2-week tour that gives you unique travel, cultural & volunteering experiences, where you will immerse yourself in community projects, and join fantastic trips, whilst receiving top-quality support during your trip to Soth Africa.
South Africa Discovery
14 Nights/ 15 Days
When you are looking for an immersive South Africa experience then don't look any further. The 15-day South Africa Discovery or volunteer abroad tour is a fully packed Community Engagement, Cultural Immersion, and Conservation Tour for this region.
Start Dates: 4 September 2022, 2 October 2022, 6 November 2022, 4 December 2022, 1 January 2023, 5 February 2023, 5 March 2023, 2 April, 7 May 2023, 4 June 2023, 2 July 2023, 6 August, 3 September, 1 October, 5 November, 3 December 2023
Unique Cultural Experiences
Immerse Community Projects
Join Fantastic Worthwhile Trips
Receive Top Quality Support
Immerse with the locals inside the community projects.
Visit the historical Apartheid Museum
Work with Animals at the Wildlife Conservation Centre in Oudtshoorn
A trip to the world-famous Table Mountain
Explore some of South Africa's most beautiful beaches
Learn a bit of Xhosa inside the three language classes.
Learn how to cook an authentic Xhosa dish.
Learn more about local Wildlife Conservation
Learn more about local environmental Conservation initiatives.
And finally learn how to Surf!!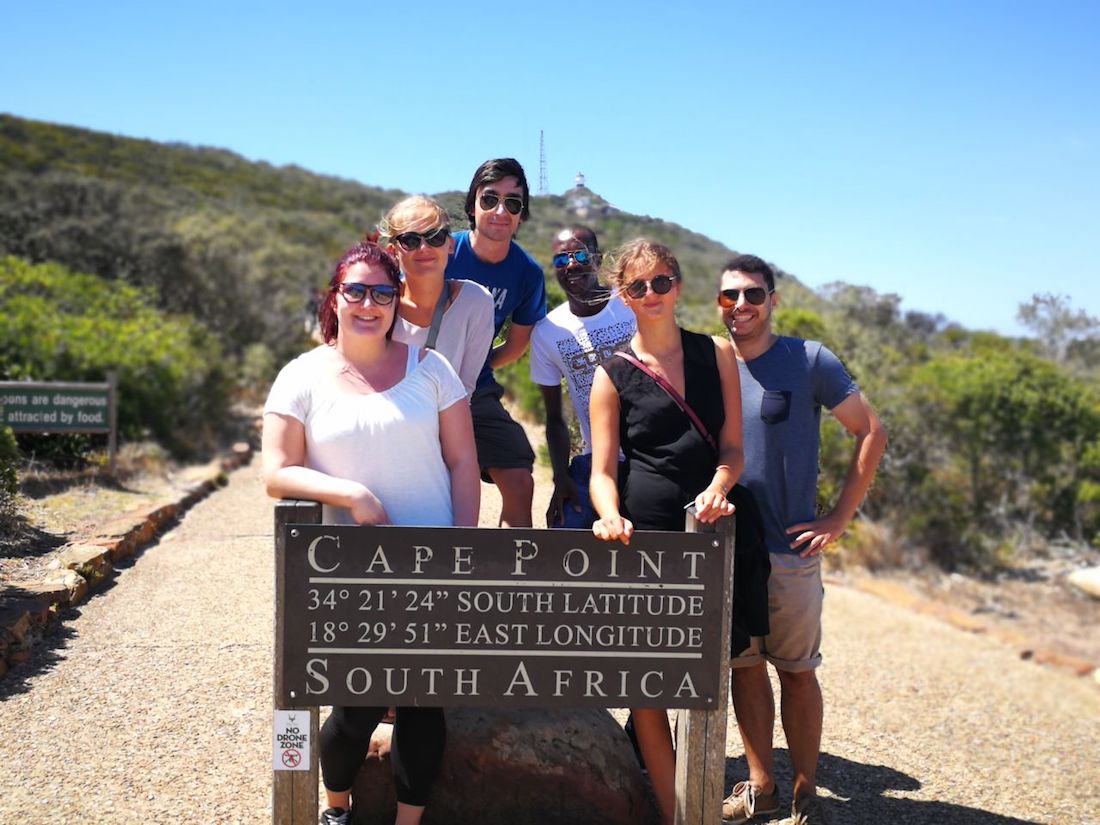 The accommodation in Cape Town is hostel style accommodation with single gender rooms, 4-10 people per room, shared bathroom facilities with hot water showers and Wifi. There is a dining room and lounge as well as an outside BBQ area with a swimming pool. At the Wildlife Conservation center in Oudtshoorn the rooms are shared between 4 people per room, single gender, shared bathrooms with hot water showers and Wifi.When you are looking for an immersive South Africa experience then don't look any further. The 15-day South Africa Discovery tour is a fully packed Community Engagement, Cultural Immersion and Conservation Tour for this region. We will bring you in close contact with the local community while participating in unique community engagement projects such as; Construction, Environmental conservation and the Soup Kitchen. Moreover, you will not only be making a difference towards the local community but also a difference for the local African animals on the wildlife conservation program.
During this trip you will be able to expand your horizon by joining; Xhosa language classes, authentic Xhosa Cooking classes, Surfing classes and learn more about local environmental and wildlife conservation initiatives
This immersive trip will be combined with historical excursions to the Apartheid Museum, Simon's Town and Muizenberg. We will visit a Rescued Lions park, spot penguins and hike up to table mountain together with some beach time at some of the most beautiful beaches of South Africa.
This 15-Day tour brings you closer to the South African people and culture than any other tour. You will create unforgettable life-changing experiences, make friends for life, have a lot of fun and all of this while exploring the natural beauty and unique culture of South Africa.
Location
During the majority of this trip we will be staying in Cape Town. The famous port city of South Africa, lies at the foot of Table Mountain. Even though a small city, Cape Town boasts of dynamic culture and nature. Best things to do in Cape Town include riding the cable cars to the top of the mountains to get a glimpse of the port city below, hiking, exploring the shopping malls and aquariums and even checking out a penguin colony. Cape Town also treasures its Dutch heritage and the remains of the era are still visible in the city.
A little bit over 400 kilometers away from Cape Town at the heart of what is known as the Klein Karoo, a lush oasis-like valley surrounded by the Swartberg and Outeniqua mountain ranges, Oudtshoorn is located. The town of Oudtshoorn was once known as the ostrich capital in the world. It is in this beautiful place surrounded by breathtakingly mountain passes, amazing red rock formations and other natural beauties where we will stay for a few nights during the wildlife conservation program.
Accommodation
Throughout the journey you will be accommodated in basic but clean single gender shared dorm style rooms.
Day 1: Arrival and pick up
Cape Town
Pick up from the airport in Cape Town (arrive at any time), settle down in the accommodation and meet your new camp buddies.
Meals: Dinner
Day 2: Orientation Session, Language Classes, Market, Art Gallery and Seal spotting
Cape Town
During the morning of the second day, there will be an orientation session which includes; South African Cultural Lessons, South African Do's and Don'ts and the first Xhosa Language Classes.
In the afternoon we will have a walking tour around the local area, get some basics organised and we will visit a food market, art gallery and go see if we can spot some seals at the cost.
Meals: Breakfast/Lunch/Dinner
Day 3: Language Classes, Apartheid Museum, Bo-Kaap Drive and Cooking Classes
Cape Town
During the morning we will continue with our intensive XhosaLanguage classes.
After lunch, we will visit the historical Apartheid Museum, take a drive through the colourful neighbourhood of Bo-Kaap. After this, we will go back to our accommodation for some authentic Xhosa cooking classes during which you will prepare your own dinner.
Meals: Breakfast/Lunch/Dinner
Day 4 – 6: Community Project; Construction and Environmental conservation
Cape Town
Throughout the next few days, we will be joining the locals on the Construction and Environmental Conservation Project.
During the mornings we will assist locals with much-needed construction, repairs and renovations at schools, community centres and local housing. Get your hands dirty and engage with the community!
After lunch, we will get practically involved and learn more about local environmental conservation efforts in Cape Town.
Meals: Breakfast/Lunch/Dinner
Day 7: Language Classes and Clifton & Camps Bay Beach
Cape Town
We will start our day with the third and final Swahili language classes.
During the afternoon it is beach time at the world-famous Clifton and Camps Bay Beach. Take a dip into the transparent turquoise waters of this amazing beach!
Meals: Breakfast/Dinner
Day 8: Free Day
Cape Town
This day will be entirely free; plan a trip with your camp buddies, update your travel stories, edit your pictures, catch up on your laundry or just relax and enjoy the tranquillity of a Sunday in Cape Town.
Meals: Breakfast/Dinner
Day 9: Rescued Lion Park and Cape Town Market
Cape Town
After breakfast, we will depart to the rescued Lion Park to learn all about the good work this organisation does in rescuing these beautiful big cats and to learn more about the Lion animal culture.
During the afternoon we will visit an authentic South African market in Cape Town.
In the evening we will have a lot of fun during game night!
Meals: Breakfast/Lunch/Dinner
Day 10 -12: Wildlife Conservation
Oudtshoorn
During the early morning of day 10, we will drive to the Wildlife Conservation centre in Oudtshoorn. Here we will assist the local team with looking after all of the beautiful animals they take care of and learn everything there is to know about Wildlife Conservation in South Africa over the next couple of days.
In the late afternoon of day 12, we will drive back to the accommodation in Cape Town where we will arrive in the early evening.
Meals: Breakfast/Lunch/Dinner
Day 13: Simons Town, Muizenberg, Penguin Walk and TABLE MOUNTAIN!!!
Cape Town
On this fully packed day, we will tour around like real tourists and visit some of South Africa's most picturesque towns such as; Simon's town and Muizenberg (colourful beach houses), for some great Instagram photo ops. This will be followed by the Penguin Walk and spot some of these amazing creatures.
After lunch, we will go to one of South Africa's biggest attractions; a trip up the iconic Table Mountain!!!!!
Meals: Breakfast/Lunch/Dinner
Day 14: Soup Kitchen, Surf Lessons and Beach
Cape Town
On the last full day of this trip, we will give back to the local community by helping out at a local Soup Kitchen for the homeless during the morning.
During the afternoon we will go to the Big Bay Beach where we will learn how to ride the waves during the surf lessons and get some last-minute beach time.
We will end the day with a Goodbye dinner to enjoy our last night together in South Africa.
Meals: Breakfast/Dinner
Day 15: Departure day
Cape Town
Say your goodbyes to your camp buddies and the local team and exchange some contact details. You will be provided with a drop off at the airport in Cape Town from which you can head home or to your next travel destination.
Meals: Breakfast
* This schedule can be changed and/or amended depending on weather conditions, local conditions and unforeseen circumstances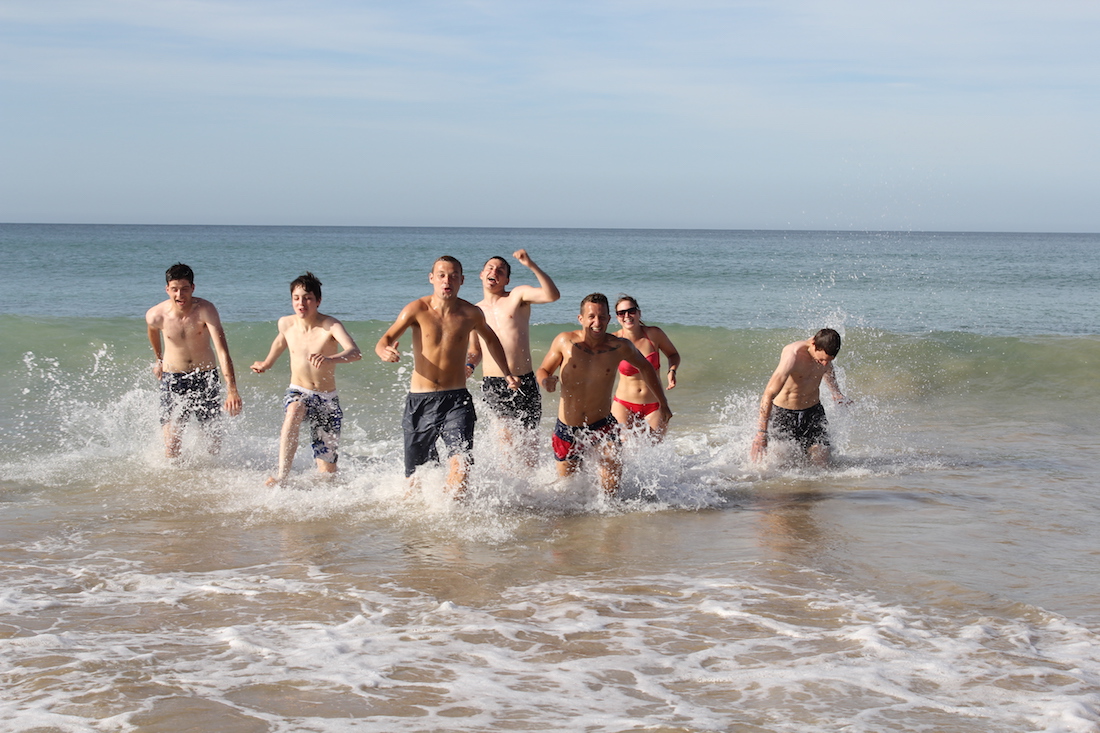 1225 Euro / 1275 US$
What's included:
The itinerary as stated above
Accommodation (shared room)
Meals as per the itinerary
Transport as per itinerary
24/7 in-country support
Pre-departure support
Airport pick-up
Not included:
A 5% international banking fee is added.
Visa, flights, travel insurance, vaccinations, criminal background check, Covid tests (if required), transport to your project and back to the accommodation every day, return trip to the airport.
Requirements to join:
Participants need to be minimum 18 years old
Participants under the age of 16 must be accompanied by a parent
Participants aged 16-17 are required to have parental consent
Participants are required to provide a criminal background check
Participants are required to have volunteer travel insurance
Participants might need to have a Covid test done before departure (we will inform you of this)
Book your place in 3 steps :
1. Apply: Fill out the Application Form (click below) and we will let you know if you are accepted within 24 hours.
2. Deposit: Once accepted you pay your deposit (200 Euro or 215 US$) to reserve you place in the program.
3. Remaining Fees: You pay the remaining fees of your program, minus the deposit which you already paid, six weeks before your start date of your program.
Our volunteer projects in South Africa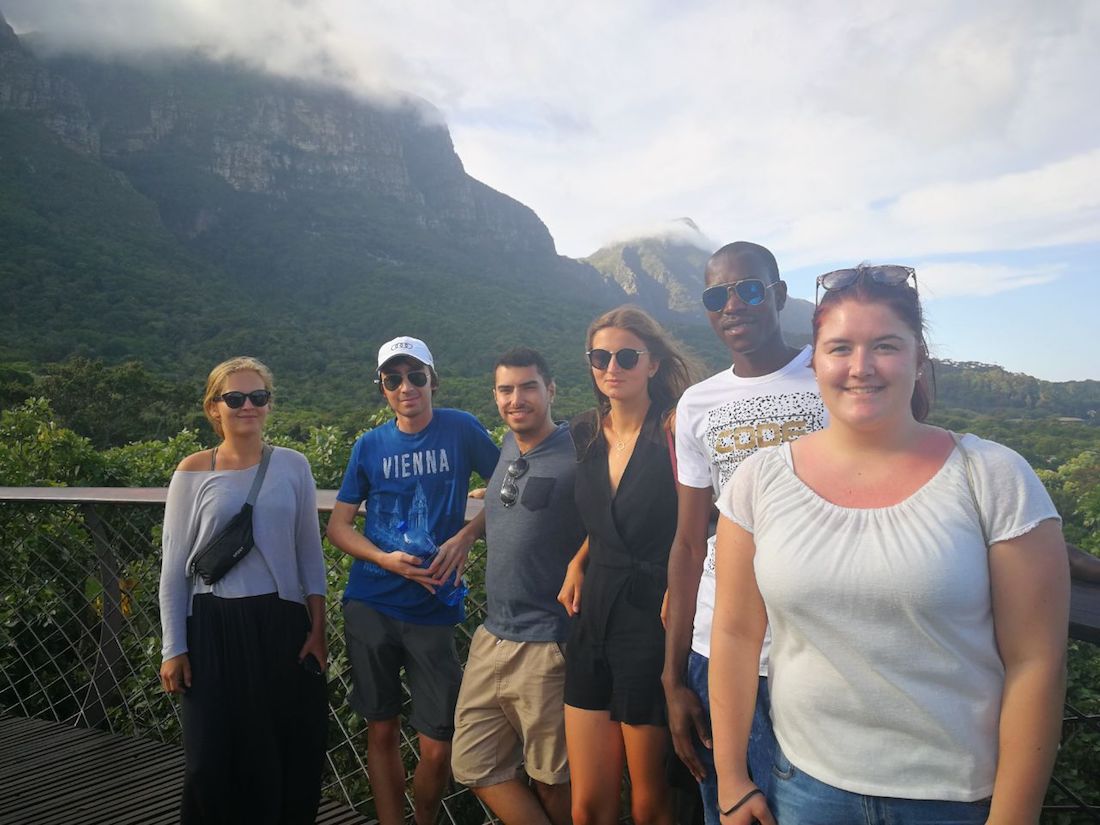 Join our volunteer projects in South Africa, where we have 5 projects available including working with children, teaching, sports, and Cheetah conservation. You can combine these projects and create your own program!