Sustainable Worthwhile Volunteering Projects. Unique Cultural Experiences. Exciting Adventure Travel.
The Tanzania Discovery is a 2-week tour that gives you unique travel, cultural & volunteering experiences, where you will immerse yourself in community projects, and join fantastic trips, whilst receiving top-quality support during your trip to Tanzania.
Tanzania Discovery
14 Nights/ 15 Days
Get an authentic and unique cultural taste of Tanzania culture during the 15-day Northern Tanzania Discovery tour. When you would like to immerse with the local people and become part of the local community, this is the trip for you!
This action-packed trip will be combined with excursions to local museums and a day trip to Arusha. A visit to a national park to spot wildlife, swim at a waterfall and trek into the hills.
This 15-Day tour has got everything that an adventurous cultural enthusiast could wish for. You will create unforgettable life-changing experiences, make friends for life, have a lot of fun, and all of this while exploring the beauty and unique culture of Northern Tanzania.
Start Dates:
2022: 4 September 2022, 2 October 2022, 6 November 2022, 4 December 2022
2023: 1 January 2023, 5 February 2023, 5 March 2023, 2 April, 7 May 2023, 4 June
2023, 2 July 2023, 6 August, 3 September, 1 October, 5 November, 3 December 2023
Unique Cultural Experiences
Immerse Community Projects
Join Fantastic Worthwhile Trips
Receive Top Quality Support
Immerse with a Maasai Tribe by staying in a Maasai village.
Participate in unique community engagement projects
Spot Wildlife in a local national park.
Discover the great city of Arusha
Learning & Skills
Learn a bit of Swahili inside the three language classes.
Learn how to cook an authentic Tanzanian dish.
Learn about and participate in local environmental conservation initiatives.
Learn about Maasai Culture inside the Maasai village.
Learn how to make local handicraft
You will get in close contact with the locals while participating in unique and rewarding community engagement projects such as; Construction, Environmental conservation, Maasai Immersion, sport, and game activities. Leave your positive impact on the local community like no other.
Furthermore, during this trip you will be able to expand your horizon by joining; Swahili language classes, authentic Tanzanian Cooking classes, Local handicraft making, learning more about local environmental conservation initiatives, and last but not least; by staying two nights in an authentic Maasai Village!
Location
You will be mainly staying in the district of Monduli located within the Arusha region, in northeastern Tanzania. The Monduli district is an extremely popular spot for tourists to learn how the local Maasai people live as well as observe the natural environment. Numerous attractions such as Lake Manyara, Mount Meru, and Kilimanjaro can be found nearby and are the wonders of the region.
From day 10 until day 12 of this trip you will be staying in a very simple, traditional, family home in a Maasai Village in the Arusha region. Located many kilometers away from the paved main road which leads to the nearest large city Arusha, with many smaller towns along the way. This village is quite a bit off the beaten path. The terrain is rough and scantily covered by grass, bushes, and trees. In the dry season inhabitants of the village must walk several kilometers to fetch water for cooking, drinking, and occasionally bathing.
Accommodation
Throughout the journey you will be accommodated in basic but clean single gender shared dorm style rooms.
Day 1: Arrival and pick up.
Monduli
Pick up from the airport in Monduli (arrive at any time), settle down in the accommodation, and meet your new camp buddies.
Meals: Dinner
Day 2: Orientation Session and Local Tour
Monduli
On the morning of the second day, there will be an orientation session that includes; Tanzanian Cultural Lessons, Peruvian Do's and Don'ts, and the first Swahili Language Classes.
In the afternoon we will have a walking tour around the local area, get some basics organized, and an introduction to the community engagement project side to discuss the program for this week.
Meals: Breakfast/Lunch/Dinner
Day 3: Language Classes, Snake park, Maasai Museum, and Handicraft making.
Monduli
During the morning we will continue with our intensive Swahili Language classes.
After lunch, we will visit the amazing Snake Park, learn more about the history and Maasai Culture at the Maasai Museum and visit a handicraft Gallery.
After dinner, we will try our hands ourselves at local handicraft making by making our own Tanzanian souvenirs!
Meals: Breakfast/Lunch/Dinner
Day 4 – 6: Community Project; Construction and Environmental conservation
Monduli
During the next few days, we will be joining the locals on the Mudhouse building and Environmental Conservation Project.
During the morning we will assist locals with much-needed construction, repairs, and renovations at schools, community centers, and local housing.
Get your hands dirty and engage with the community!
After lunch we will learn about, and get involved with, the Environmental Conservation project which includes; forestry conservation efforts, tree planting, and more!
This program is part of an effort to preserve the local environment and increase the environmental awareness of the local community in Monduli.
On Friday evening we will have some additional fun with a great Karaoke night, this is a good time to try out some popular local songs!
Meals: Breakfast/Lunch/Dinner
Day 7: Language Classes, Livestock Market, and Cooking Classes.
Monduli
We will start our day with the third and final Swahili language classes.
In the afternoon we will visit a local livestock market and buy food and other produce for the Tanzanian cooking classes in the late afternoon.
Today you will be learning how to cook an authentic Tanzanian dish which you will have as your dinner for today.
Meals: Breakfast/Dinner
Day 8: Free Day
Monduli
This day will be entirely free; plan a trip with your camp buddies, update your travel stories, edit your pictures, catch up on your laundry or just relax and enjoy the tranquility of a Sunday in Tanzania.
Meals: Breakfast/Dinner
Day 9: Hill Trek and Sports & Games day.
Monduli
After breakfast, we will hike up the mountains around Monduli for an amazing view and great photo ops to make the people back home jealous.
During the afternoon you will be asked to show some of your organizational and leadership skills by leading sports and games for and with a group of local school children.
Meals: Breakfast/Lunch/Dinner
Day 10 – 12: Maasai Tribal Immersion Experience
Maasai Village
On the morning of day 10, we will travel to an authentic Maasai Village where we will spend two nights learning and experiencing firsthand more about the Maasai Culture.
Immerse yourself in their traditional customs, and daily routines and enjoy every second of this unforgettable experience!
We will head back to Monduli during the afternoon.
Meals: Breakfast/Lunch/Dinner
Day 13: Discover Arusha!
Monduli
This day will be filled with a full day trip to Arusha. In the morning we will visit the Arusha waterfall where you will be able to swim.
In the afternoon we will check out the highlights of this great city such as; local monuments, an Art Gallery, museum, and local market.
Meals: Breakfast/Lunch/Dinner
Day 14: National Park Safari!
Monduli
On the last full day of this trip, we will visit a local national park where you will be able to witness more of the natural beauty Tanzania has to offer, and if we are lucky, some exotic wildlife will show itself to us as well on this full-day trip.
This day will provide you with plenty of great photo ops!
We will end the day with a Goodbye dinner to enjoy our last night together in Tanzania.
Meals: Breakfast/Dinner
Day 15: Departure day
Monduli
Say your goodbyes to your camp buddies and the local team and exchange some contact details.
Meals: Breakfast
* This schedule can be changed and/or amended depending on weather conditions, local conditions and unforeseen circumstances.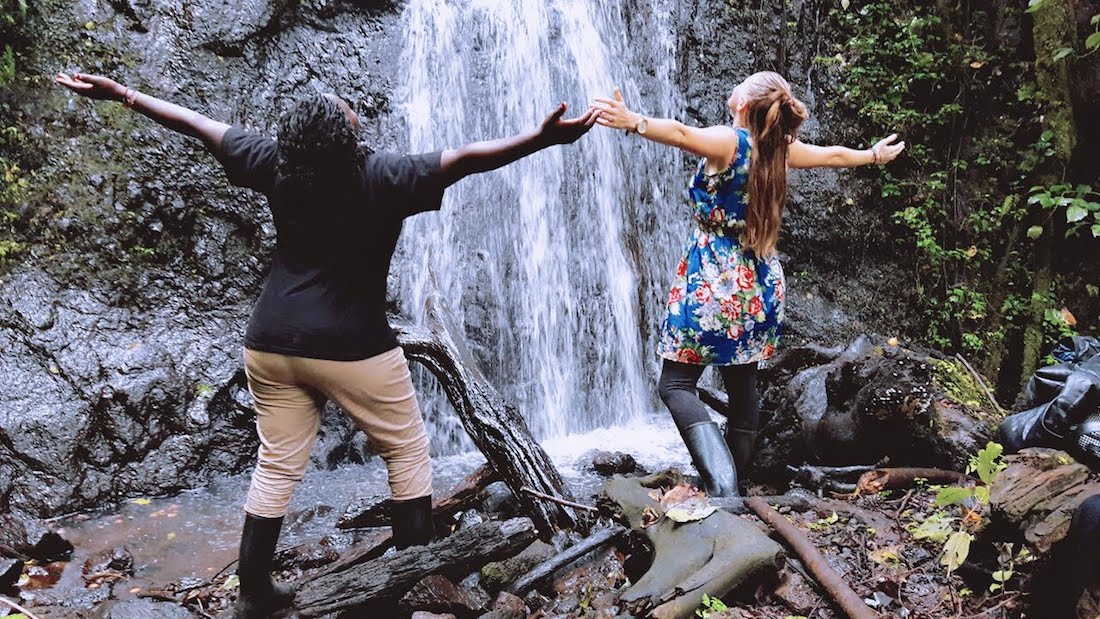 1225 Euro / 1275 US$
What's included:
The itinerary as stated above
Accommodation (shared room)
Meals as per the itinerary
Transport as per itinerary
24/7 in-country support
Pre-departure support
Airport pick-up
Not included:
A 5% international banking fee is added.
Visa, flights, travel insurance, vaccinations, criminal background check, Covid tests (if required), transport to your volunteer project and back to the accommodation whilst volunteering, and return trip to the airport.
Requirements to join:
Participants need to be minimum 18 years old
Participants under the age of 16 must be accompanied by a parent
Participants aged 16-17 are required to have parental consent
Participants are required to provide a criminal background check
Participants are required to have volunteer travel insurance
Participants might need to have a Covid test done before departure (we will inform you of this)
Book your place in 3 steps :
1. Apply: Fill out the Application Form (click below) and we will let you know if you are accepted within 24 hours.
2. Deposit: Once accepted you pay your deposit (300 Euro or 315 US$) to reserve your place in the program.
3. Remaining Fees: You pay the remaining fees of your program, minus the deposit which you already paid, six weeks before the start date of your program.
If you only want to volunteer or combine the is tour then here are our volunteer projects in Tanzania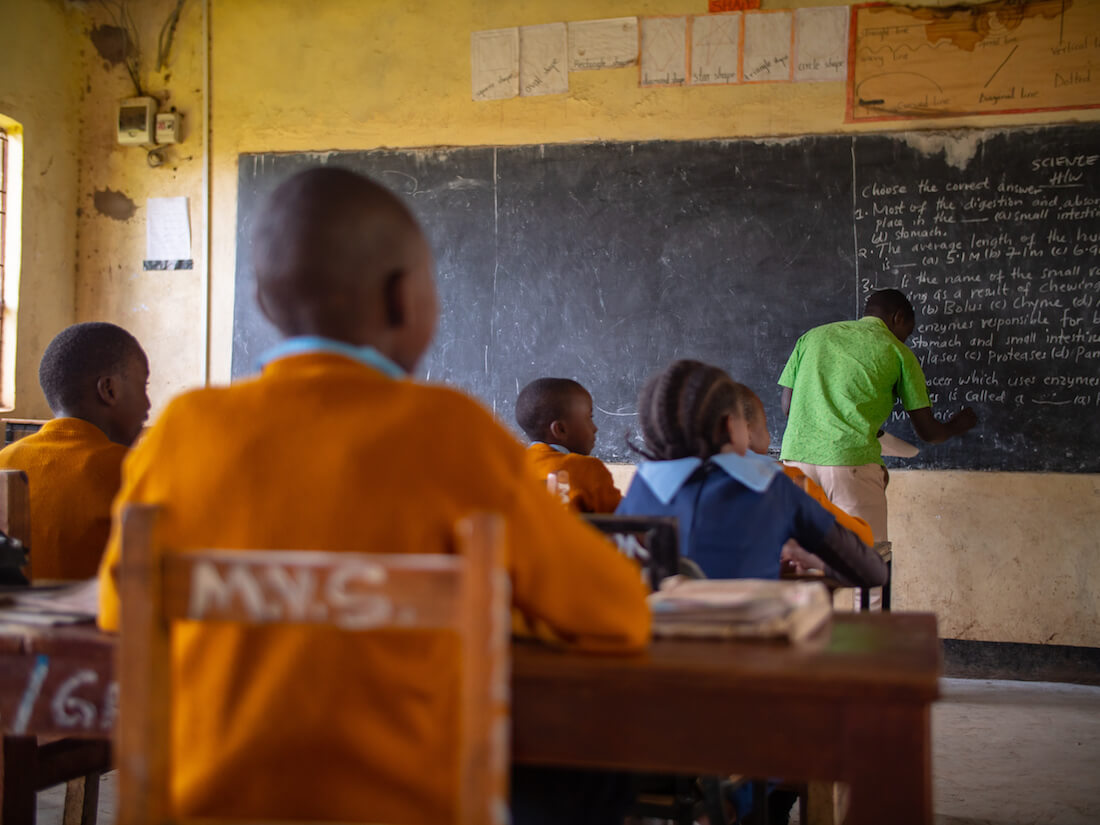 Join our volunteer projects in Tanzania, where we have different projects available. You can combine these projects and create your own program!
These are some of the projects that are available:
Culture Week
English Teaching
Environmental Conservation
Maasai Tribal Immersion
Empowering Village Women
Medical Placement
Childcare Placement
Construction and Renovation