Volunteer in Tanzania
The volunteer programs in Tanzania in 2023 include English Teaching, Environmental Conservation, Maasai Tribal Immersion, Empowering Village Women, Medical Placement, Childcare Placement, Construction & Renovation, as well as a cultural week. You can choose your own volunteer projects, and even combine different volunteering projects and create your own tailor-made program!
You can start every Monday, and you can join from 2 weeks up to 8 weeks.
Volunteering in Tanzania is an incredible experience that can teach you a lot about the country and its culture. You can get a firsthand look at life in Tanzania. Volunteers are given the opportunity to experience the local culture and traditions. Volunteering abroad is an opportunity to immerse yourself in the country's culture.
On the Monday of your first week, there is an orientation by our local team, so you can get comfortable with the surroundings as well as the local culture.

You can start every Monday, and you can join from 2 weeks up to 8 weeks. You can combine the projects and create your own program!
Location: Tanzania
Start Dates: Start every Monday
Duration: Minimum 2 weeks – Maximum 8 weeks
Submit a free application so we can check your eligibility and availability for you.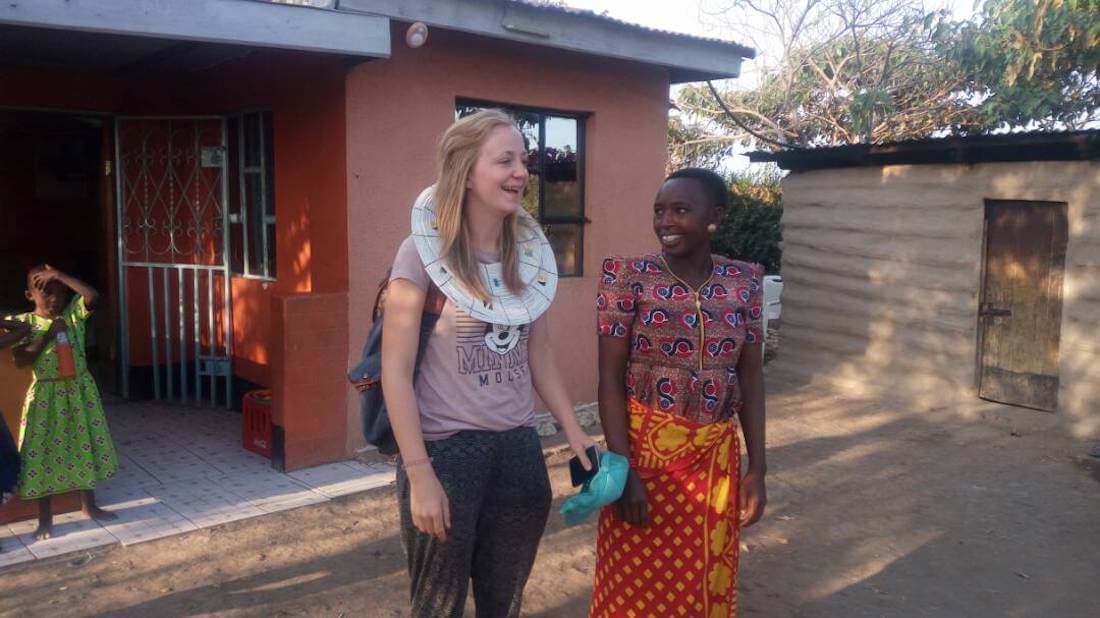 Unique Cultural Experiences
Sustainable Worthwhile Projects
Receive Top Quality Support
Meet International Volunteers
There are 2 locations in this program. Please be aware that transport costs between the locations and to and from the projects are not included.
The first location is Monduli which is located within the Arusha region, in north-eastern Tanzania. The Monduli district is a great area to learn how the local Maasai people live as well as enjoy the beautiful landscape.
The second location is Arusha, where you will be staying in a simple traditional family home in a Maasai Village. This village is off the beaten path, so it is an amazing experience to stay there.
You will be met upon arrival at Kilimanjaro International Airport (JRO) on Sunday. You will be picked up by the local team and transferred to your accommodation to meet the other international volunteers. We will provide you with full arrival and contact details when you book your program.
On the Monday of your first week, there is an orientation by your coordinator, so you can get comfortable with the surroundings as well as the local culture.
The accommodation is in shared rooms with other volunteers. Throughout the journey, you will be accommodated in basic but clean single-gender dorm-style rooms. The rooms will be shared with other volunteers.
There are 3 meals included per day from Monday to Friday, and 2 meals per day on weekends.
Learn more about the culture and the people of Tanzania, and immerse yourself in the local community. This week will take you around to wonderful locations related to Tanzania'sculture and history.
The week will feature orientation classes, and a visit to a Maasai village and other places of interest, all of which will help you integrate into the local culture and give you everything you need to settle into this part of the world!
This is an essential way to understand Tanzania's culture and give you an opportunity to learn about its rich history. Not only will it make your trip more enjoyable, but it will also help you to understand its way of life better and become familiar with the location.
The Schedule
Monday
Breakfast
Introduction meeting.
Tanzanian Do's and Don'ts, Culture introduction and country history and Swahili Language Lessons.
Tour around the local area.
Lunch
Hike up the beautiful Monduli mountains (weather and time permitting)
Dinner
Tuesday
Breakfast
Visit Maasai Museum/Snake Park & Handicraft Gallery
Lunch
Visit local Maasai Livestock Market
Cooking class
Dinner (enjoy what you helped to prepare)
Wednesday
Breakfast
Visit Arushatown: Cultural Heritage Art Gallery, local craft market, etc.
Lunch
Visit Arusha: Museum, Monuments, and supermarket
Dinner
Thursday
Breakfast
Depart for Walking Safari
Explore local terrain and scout animals in their natural habitat
Lunch
Enjoy sports activities with the community or take some free time
Dinner
Friday
Breakfast
Handicrafts: Beadworksession with Maasai women – learn how to make your own jewelry!
Lunch
Learn Maasai dress and some Maalanguage
Dinner
* This schedule can be changed or amended depending on weather or local circumstances
Education Project (Monduli)
Meet a new generation of eager students and help improve their English as a community teacher in Tanzania!
Assist teachers in local schools in the district of Monduli and help students broaden their minds. It will also be a fulfilling experience for you!
Friendly school teachers will provide guidance based on their curriculum as you create lesson plans. Use informal group activities involving games, coloring, books, and toys, all with the goal of improving the English of the local children.
If you love teaching and being with children, then this is the program you will really enjoy!
We have strong relationships with various primary, secondary, and high schools around the Monduli district in need of teaching support and community leaders who would like us to organize English learning programs. You will be assisting local teachers to teach basic English by exchanging songs, and playing educational games.
You may also lead the children through activities like handicrafts, sports, drawing, coloring, writing, and more!
The Schedule
Monday to Friday
Breakfast
Assisting Teachers and Students at the school
Lunch break
Assist Teachers and Students at the school
Lesson Planning for the next day
Dinner
* This schedule can be changed or amended depending on weather or local circumstances
Environmental Conservation (Monduli)
Experience Tanzania by taking part in its local conservation efforts to preserve the natural landscape around the rural outback of Monduli. Get involved in area reforestation efforts, teaching classes on environmental conservation, tree planting, and more!
This program is part of an effort to preserve the natural environment for the benefit of animals, and the community while offering important environmental awareness to the community in Monduli.
With this program, you'll do your part for future citizens of the world and experience the fast-developing country of Tanzania in a unique way… by going back to nature!
There is not much rainforest area in Tanzania due to its weather conditions during certain parts of the year as well as the natural landscape, so forestry departments always do their best to protect what rainforest they have. But it is not enough.
Now it is important that community members do their part to protect the forested areas and the animals that rely upon them. One organization that we work with in Monduli does particularly well in maintaining a good environment around that area. This group is saving the community and empowering the women who run it at the same time. It is an important effort as many areas do not have enough trees, which affects the quality of the atmosphere negatively, and many locals struggle to take care of their families as the landscape continues to change.
This program works with an environmental club through a local school to encourage students toward environmental conservation. It's a great chance to provide them with important knowledge about this subject, advising them on how to behave in their environment in the right way. You'll be contributing your time to this campaign and planting seeds to nurture responsible future citizens of the world.
Your daily tasks will be a combination of activities depending upon the weather and the season. You may be doing tree planting in the forest or in community spaces, tree nursery tasks that support this, and whenever possible you will be arranging classes with the environmental club in the school or community halls directed at local kids and teenagers.
* This schedule can be changed or amended depending on weather or local circumstances
Construction & Renovation (Monduli)
Get involved in renovating local village schools and help the students have better learning conditions. This project supports schools in and around Monduli by restoring and renovating their infrastructure in order to create better learning conditions for the students.
We also help the schools by providing learning facilities where and when needed. The projects include renovating libraries, and playgrounds, fixing school furniture and anything that might need a helping hand at the time!
By participating in this social project, you will make a difference in the local community by supporting the students at these schools. Your work may involve tasks where you will be able to help to create a positive learning environment in the school. The project involves hard physical and manual labor, as you could be laying bricks, doing carpentry, painting, laying tiles, and landscaping/gardening. We may also be involved in renovating buildings, painting,
repairing the furniture, fixing equipment and so on.
The other side of this project involves a more artistic and relaxed environment. You may also get a chance to use your creative ideas to beautify the school surroundings. You will work alongside a local coordinator and a foreman who provides guidance. This activity is fun supporting the initiative and creativity during the process.
* This schedule can be changed or amended depending on weather or local circumstances
Empowering Village Women (Arusha)
Maasai Tribe communities are traditionally patriarchal, but now these amazing women are making their own way, which allows them to have their own say!
This program provides insight into the unique culture of the Maasai Tribe and the impact that is felt when the education of girls is not prioritized. The primary focus is on the development of basic skills and financial literacy of the local women, who are learning how they can earn funds to support themselves and educate their children.
Maasai society has its own lifestyle which differs from other societies in Tanzania. They have their dressing styles, decorations and way of living. They wear the rectangular fabric popularly known as Shukain Swahili language and which comes in different colors. The majority of Maasai women throughout the many Maasaicommunities live a life of poverty and cultural oppression. Men are the heads of the households and the village. They have control of almost every aspect of life and hold almost all leadership roles.
Moreover, Maasai women's main source of income is through selling traditional beaded jewelry. However, due to their vulnerability to lack of education, women do not have a systematic way of financially protecting their own economic interests. In this regard, here is where you can support the Maasai women through a mutually beneficial exchange of
information in making informed financial decisions.
In its essence, most of the women from Maasai tribes devote their time to milking, taking care of calves, and domestic work. The majority of the women in the village do not speak English, as such, you will be supervised on the ground by a locally trained coordinator to ensure there is smooth communication between the women and yourself. The main goal is to facilitate Maasai women with a view to preparing for the future that will guide them to have fruitful life into their old age.
The Schedule
Monday to Friday
Breakfast
Meet the Women of the group and provide insight into healthy measures to cater to their children and themselves
Discuss sustainable projects with the Maasai women to be financially independent
Lunch
Discuss the importance of education with the Maasai women
Engage with the women in different ways of mobilizing their own resources (Table Banking and Saving Strategies)
Dinner
* This schedule can be changed or amended depending on weather or local circumstances
Maasai Tribal Immersion (Arusha)
Learn about the proud Maasai people! Immerse yourself in their traditional customs, dailyroutinesand enjoy everysecond of this unforgettable experience!
This homestay provides insight into the culture of thisamazing African tribe. Today the Maasai are famed for their traditional clothes, fantastic storytelling, herding methods,and nomadic lifestyle. Although authorities have encouraged the Maasai to abandon their way of life, these proud people have held fast to theirage-old customs.
To learn about the Maasai culture is one thing… but why not be a part of it! This is your chance to learn from the experience of being and doing. You can see the Maasai way of life up close and participate in the many activities that are typical of their daily life.
During this Maasai Village Homestay,you will be welcomed to stay within theirvillage, learn about theirculture, and participate in their dailytasks. You will find that there will be plenty of opportunities to explore Maasai culture more, in
the way of interaction,and communication,as well as, exchanges of ideas and experiences.
The Schedule
Monday
We willstart the day with an introduction to the village,as wellas Maasaiculture. In the morning,you will be taught useful phrases in Maasai language, that you will be able to use throughout the week. Moreover,you will get to learn about the lifestyle of the Maasai people through an introduction to the cultural rules, the dos, and don'ts, etc.
After lunch, we will take atrekthrough the wilderness that surrounds the village. During this hike,you will be able to see Tanzania's nature at its best.
Tuesday
The Maasaiare atribe wellknown for their herding traditions. Today, it will be allabout grazing the livestock! You will join a Maasai warrior on his grazing activities through the bush – be prepared for several hours of walking!
During the dryseason (June to October), thisactivityinvolves even more work: the nearest river to the village gets completely dried up, so the villagersare forced to walkfurther or dig holes in order to get to the water that is underground so their livestockcan drink- don't be surprised if you are invited to participate!
Wednesday
In the morning hours, we will join the women ofa bomain their traditionalactivities,you can expect to participate in activities such as milking cows, walking to the river with donkeys to fetch water, etc.
After lunch, we will join an exciting workshop in which you will be taught how to make gorgeous beaded Maasai jewelry- the kind that has made the Maasaisuch an emblematic and colorful tribe.
We will end the day with acooking class lead by one of our hosts. This will be your dinner, so pay close attention!
Thursday
Todayisanother day of grazing the livestock! Grazing daysare filled with adventure as they involve long walks through the African bush.
Friday
We will take a hike through the African wilderness once again! Afterafew hours of adventurous roaming, we will enjoya picnic with aview of the valley.
In the evening, we willset up a bonfire where you will get the chance to hear legendarytales about the Maasai and otherstories from the village.
Please keep in mind that in the village things are done on an as-needed basis. This is just an example of what your week might look like during your homestay, but activities may change depending on weather, community needs, ceremonies or other circumstances. Your flexibility and ability to adapt to changes in your new surroundings well will be of great benefit during this amazing experience.
* This schedule can be changed or amended depending on weather or local circumstances
2 Weeks: 799 Euro
3 Weeks: 999 Euro
4 Weeks: 1199 Euro
+1 Week: 199 Euro
* The Culture Week, the Construction, and Tribal Immersion program there is an extra fee of 105 Euro per week
Our base prices are in Euro, but you can pay in Euro, US$ and Pounds. The prices will be at the currency exchange rate from the Euro at the time of payment. Click here to check the prices in your currency.
With us there are NO Registration Fees, NO administration fees, and you can easily combine the different projects

The Culture Week and the Renovation Project there is an extra fee per week of 95 Euro
What's included:
Volunteer program
Accommodation (shared room)
Meals
24/7 in-country support
In-country program orientation
Pre-departure support
Airport pick-up
Not included:
A 5% international banking fee is added.
Visa, flights, travel insurance, vaccinations, criminal background check, Covid tests (if required), transport to your project and back to the accommodation every day, return trip to the airport, transfers between different locations.
Requirements to join:
Volunteers need to be minimum 18 years old
Volunteers under the age of 16 must be accompanied by a parent
Volunteers aged 16-17 are required to have parental consent
Volunteers are required to provide a criminal background check
Volunteers are required to have volunteer travel insurance
Volunteers might need to have a Covid test done before departure (we will inform you of this)
Book your place in 3 steps :
1. Apply: Fill out the Application Form (click below) and we will let you know if you are accepted within 24 hours.
2. Deposit: Once accepted you pay your deposit (200 Euro or 215 US$) to reserve you place in the program.
3. Remaining Fees: You pay the remaining fees of your program, minus the deposit which you already paid, six weeks before your start date of your program.
Our other program: Tanzania Discovery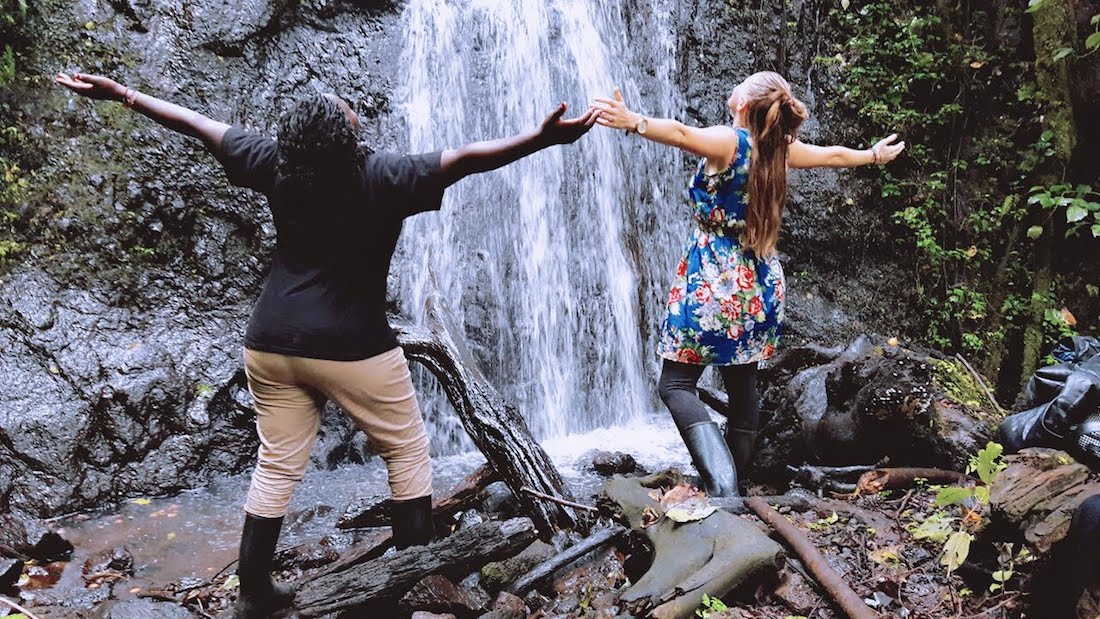 Get an authentic and unique cultural taste of Tanzania culture during the 15-day Northern Tanzania Discovery tour. When you would like to immerse with the local people and become part of the local community, this is the trip for you!