Volunteer in Thailand
Join our volunteer programs in Thailand in 2023, where we have the best volunteering projects in Thailand.
You can choose your own project, and combine different projects and create your own tailor-made unique Thailand volunteer program!
You can join from 2 weeks up to 8 weeks. On the Monday of your first week, there is an orientation by our local team, so you can get comfortable with the surroundings as well as the local culture in Thailand.
Location: Thailand
Start Dates: Start every Monday
Duration: 2 weeks – 8 weeks
Unique Cultural Experiences
Sustainable Worthwhile Projects
Receive Top Quality Support
Meet International Volunteers
Our Volunteering Projects in Thailand
Culture Week
The Thailand Culture Week is a program filled with cultural experiences through visits, workshops, and more. This week will open your eyes to Thai culture, giving you an understanding of Thailand and its people.
TEACHING PROJECT
Join this wonderful teaching volunteering project at various kindergartens, schools, and special needs schools in Thailand, helping to improve the education of the children to give them better prospects for the future.
environmental conservation
Help as a volunteer in environmental conservation efforts in Thailand, and make a difference to the local communities in Thailand during this project.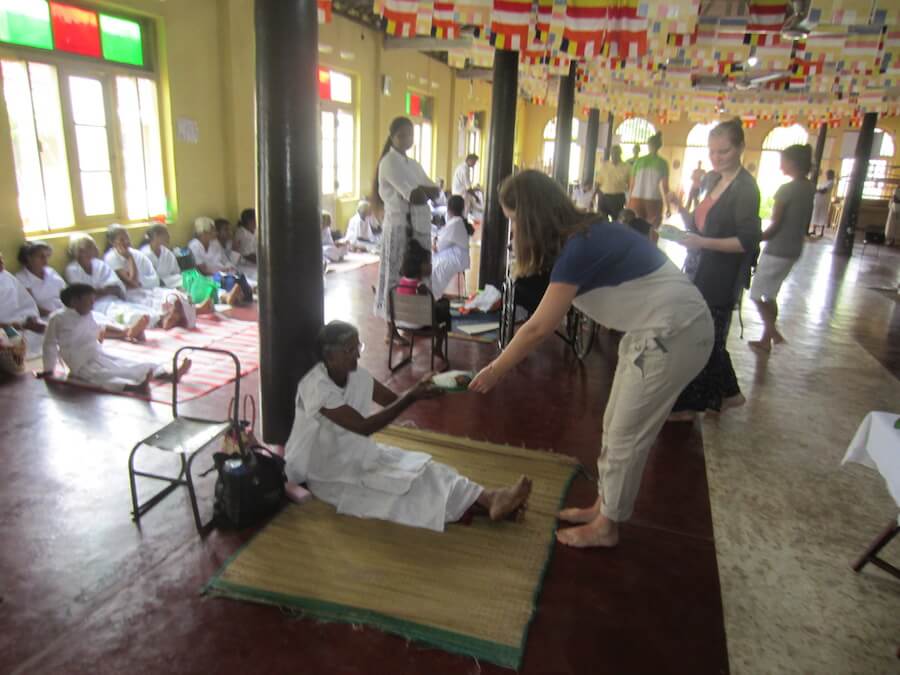 RESTORATION & RENOVATION
Get your hands dirty and help as a volunteer with renovating and restoring ancient temples, educational institutions, schools in Thailand.
Why volunteer in Thailand?
The country is an excellent destination for volunteers, as there is a wide variety of volunteer opportunities.
The Thai people are renowned for being extremely generous and kind. This is one of the reasons why the country is often referred to as the "Land of Smiles". Volunteering in Thailand is a great way to immerse yourself in the culture and way of life of the country while helping those in need. You will find that most projects rely on the generosity of volunteers and donors to keep them running.
Thailand is a popular destination for volunteers because of the combination of strong traditions and modernity. It is home to a number of world-renowned temples.
Besides being an unforgettable experience, volunteering in Thailand offers a variety of project opportunities and can enhance your travel experience. You can meet new people from all over the world, develop new skills, and work on a cause that is close to your heart.
Volunteering in Thailand is a great way to make new friends and strengthen old ones. As a volunteer in Thailand, you can also contribute to improving your English language skills and learning about environmental protection and sustainable development.
Volunteering in Thailand is a great opportunity to experience the wonderful culture of this Southeast Asian country.
Looking to volunteer in Thailand? Then consider joining our programs in this wonderful country!
Where can I volunteer in Thailand?
We have amazing programs available in Hua Hin including volunteer teaching English in Thailand, environmental projects, and renovation projects.
Why travel to Thailand?
Whether you're a shopper at heart or just looking for a cultural experience, Thailand has it all. From its pristine beaches to its cosmopolitan and international atmosphere, the country offers something for everyone. Plus, it's a safe, tourist-friendly country. And, the country is a true melting pot of cultures – its people hail from all over the world.
Travelers should protect themselves by wearing sunscreen and discussing possible vaccinations with their physicians. It is also important to purchase travel insurance, in case you need to get medical treatment abroad. Maintaining good hygiene is also important. It is imperative to wash your hands frequently and limit unnecessary contact. This will prevent the spread of bacteria and germs. Thailand is still generally a safe country to visit. As long as you follow local customs, most trips are safe. Travelers should learn to speak Thai before visiting. In addition to learning the language, travelers should avoid interacting with strange people. 
If you're visiting Thailand as a tourist, make sure you have a comprehensive travel insurance policy. It's a good idea to have insurance that includes medical evacuation by air.