There are many reasons to travel to the Philippines. Cheap prices, cultural diversity, and beautiful sceneries are some of them. The Philippines is also a very safe country, especially if you travel on a budget. Just be sure to know the country's laws before you go.
Budget travel
If you're traveling on a budget, the Philippines is one of the best places to go. With thousands of islands to explore, the country has many cheap travel options. Buses are an affordable way to travel around the country, especially on the larger islands. The prices vary depending on the time of year and location, but should never exceed a thousand Philippine Pesos per journey.
Accommodation in the Philippines is cheap and plentiful, so booking ahead is recommended. While you can negotiate for the best deals at local accommodations, it's best to use a booking site to save money, especially during the high season. However, remember that the Philippines has terrible Internet speeds, so you can't expect to get fast speeds or great service when you're traveling on a budget.
That means that you should have plenty of money to enjoy the country's attractions and avoid overspending on meals and activities. In addition to these costs, remember to factor in transportation and accommodation costs when you're planning to travel on a budget.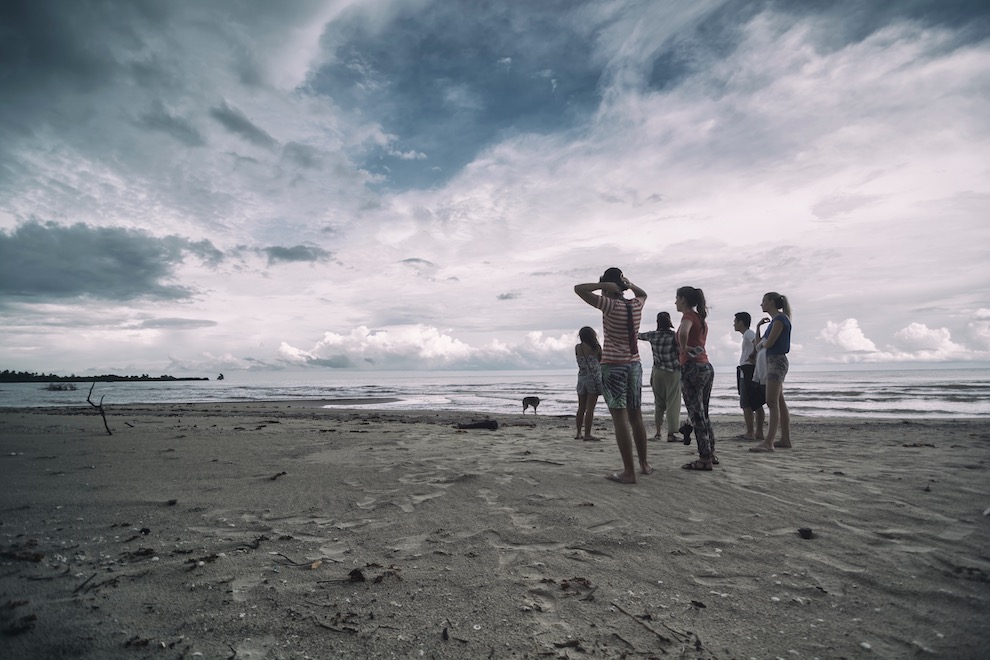 Cultural diversity
The Philippine culture is rich in cultural diversity and offers something new to every traveler. Its people are warm and generous, and the country has a rich history. You can experience all this and more while exploring the country's diverse cities, provinces, and islands. There are also plenty of places to shop, eat, and drink.
Also, you can consider to volunteer in the Philippines, for an amazing experience, immersing yourself in the local culture.
The country has a diverse population with over 100 ethnic groups. The highland peoples, who make up around 3 percent of the population, have retained Indigenous traditions for centuries. It's not uncommon to see artists and craftsmen demonstrating their unique art forms. These highland folk arts are among the last vestiges of Indigenous traditions in the Philippines before Islamic and Spanish influence.
Early Filipinos were known as Pintados, or 'Painted People'. They carved intricate symbols into their bodies. These depictions were influenced by Biblical images. In the 19th century, Filipino artists mostly produced landscape art and religious and political artwork. These pieces often had dark and sweet qualities.
One of the reasons to travel to the Philippines is its diversity. There are approximately 175 different languages spoken in the Philippines. Almost all of them are Malayo-Polynesian, but there are thirteen indigenous languages that have at least one million native speakers.
While many tourists spend only a few days in Metro Manila, the country's diverse archipelago has much to offer. From white beaches in Boracay to crystal clear waters in El Nido to the mellow surf of Bohol, to the chilly peaks of Baguio, the Philippines offers something for everyone.
Cheap prices
There are many ways to get cheap prices when traveling in the Philippines. You can use a comparison website to get the cheapest airfare possible. For example, you can check out airfares for destinations in Malaysia or Singapore and get the best prices on those flights. Another way to get cheap airfares in the Philippines is to fly out of a smaller city. There are many regional airlines that have low fares for travel in the Philippines.
Besides searching for discount travel websites, you can also opt to stay at hostels in the Philippines. They are usually cheaper than hotels, with a private room costing around P1,200 per night. Alternatively, you can spend about P400 for a bed in a dorm room. You can also opt for cheaper meals or snacks. Most hostels have hammocks for less than five dollars per night, or you can sleep on the beach for free!
You can also opt to travel by ferry, which is also cheap in the Philippines. There are many islands in the country, making it possible to take a ferry from one island to another. A day trip could cost you as little as $1,000, though a longer trip could be expensive. Ferries operate on many islands, and there are several big companies that offer cheap fares. If you decide to go by ferry, check out WG&A SuperFerry, Sulpicio Lines, Negros Navigation, and Oceanjet. Ferry trips in the Philippines can last from a few hours to a few days. You should also avoid using overcrowded ferry companies as this could pose a safety hazard.
Another way to get cheap prices when traveling in the Philippines is to stay longer. Accommodations often offer discounts if you stay for more than a week. That way, you can get cheap accommodation, eat cheap food, and even drink beer in the evening! You can also use public transportation to get around.
Safety
Travelers can travel freely in the Philippines as long as they are aware of the general safety regulations. While the country is generally safe, some areas are more prone to accidents than others. If you're planning to travel by car in the Philippines, make sure that you have a local driving license. You should also have insurance and follow all traffic laws.
You can check the latest travel alerts through the U.S. Department of State. These alerts list regions where there may be more dangerous than normal. You should always check the most recent travel advice to avoid any trouble. It's also a good idea to avoid places where large crowds gather. This will help you avoid pickpockets and trouble. You should also consider vaccinations, which vary depending on the time of year and destination.
Generally speaking, Manila is safe to travel in, although there are some social problems that may be problematic. Petty crime and carjacking are common in Manila. It's also crowded and polluted, which may lead to accidents. Nonetheless, the chances of physical harm are small. If you're planning to travel alone in the city, consider hiring a guide or renting a car with a driver.
If you're planning on driving in the Philippines, make sure that you're wearing a seat belt and never travel alone. Drivers in the Philippines are notorious for ignoring traffic rules. While some taxi drivers are honest and hardworking, others are ruthless and may even rob you. Also, be wary of strangers who may be trying to sell you drinks or sweets. In addition, there have been instances of armed hold-ups in public transport that have resulted in fatalities.
When traveling in the Philippines, make sure you carry only the necessary money with you. You should also leave your original travel documents at the hotel and carry duplicates with you. In addition, you should take pictures of your documents so that you can use them for currency exchange. In addition to having a photo ID, you should always keep your camera with you at all times.