Volunteer in Zanzibar
Location: Stone Town and Nungwi, Zanzibar
Start Dates: Start every Monday
Duration: Minimum 2 weeks – Maximum 8 weeks
Arrival Airport: Abeid Amani Karume International Airport (ZNZ)
Join our volunteer projects in Zanzibar, where we have different projects available. You can start every Monday, and you can join from 2 weeks up to 8 weeks.
In beautiful Zanzibar we have these projects available:
Culture Week
Teaching Assistant
Medical Placement
Protecting Sea Turtles
Childcare Placement
Construction & Renovation
You can choose your own volunteer projects, and even combine different volunteering projects and create your own tailor-made volunteering program!
Also, check out our Zanzibar Discovery. The high light in Zanzibar is definitely the Zanzibar Discovery which is not to be missed! This is a 2-week tour that gives you unique travel, cultural & volunteering experiences, where you will immerse yourself in community projects, and join fantastic trips, whilst receiving top-quality support during your trip.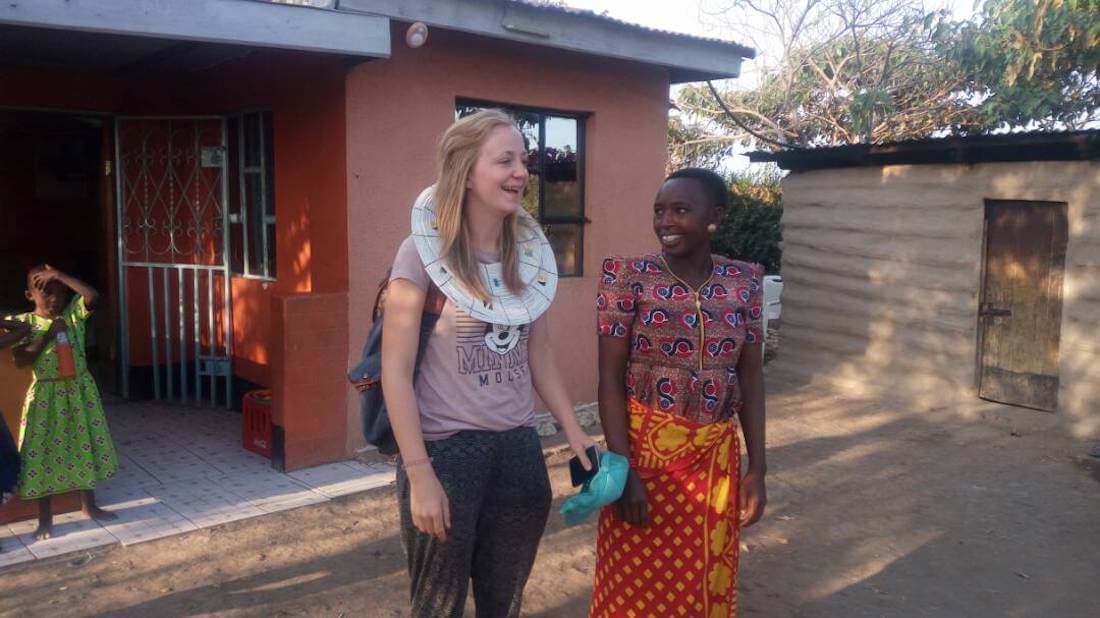 Unique Cultural Experiences
Sustainable Worthwhile Projects
Receive Top Quality Support
Meet International Volunteers
There are 2 locations in this program. Please be aware that transport costs between the locations and to and from the projects are not included.
Stone Town is where most projects are based in Zanzibar. Stonetown is also known as Mji Mkongwe. Stone Town is located on the western coast. It is the old part of Zanzibar City, which is the main city of Zanzibar.
The second location is Nungwi. Nungwi is where the Sea Turtle project is based. This is a village at the northern end of Zanzibar. It is a beautiful area with an amazing beach, called the Nungwi Beach. Off the coast you can explore the amazing coral reefs. There is also a boat building yard that makes traditional boats. The Turtle Conservation gives protection for green and hawksbill sea turtles.
You will be met upon arrival at Abeid Amani Karume International Airport (ZNZ) on Sunday. You will be picked up by the local team and transferred to your accommodation to meet the other international volunteers. We will provide you with full arrival and contact details when you book your program.
On the Monday of your first week, there is an orientation by your coordinator, so you can get comfortable with the surroundings as well as the local culture.
The accommodation is in shared rooms with other volunteers. Throughout the journey, you will be accommodated in single-gender dorm-style rooms. The rooms will be shared with other volunteers.
Your meals are included during your program. There are 3 meals included per day from Monday to Friday, and 2 meals per day on weekends.
Culture Week (Stone Town)
The Culture Week is Zanzibar is a wonderful introduction into the local culture, and a great way to start your program in Zanzibar!
You can choose this program as your first week. This will allow you to immerse yourself into the culture, and the local way of life, as well as join some amazing trips.
You will learn some helpful phrases in the local language, find out about the local customs, tradiations and history, visit wonderful sights and do worthwhile activities, a perfect start to your time in Zanzibar!
This is your itinerary.
Monday
Orientation followed by a Swahili Language Lesson
Walking tour visiting the local area & local shops
Tuesday
Join a guided Stone Town City Tour
Visit the local market
Enjoy a Swahili food cooking lesson
Wednesday
We start with a Swahili Language lesson
Then it is time for the Spice Farm experience
Followed by a visit to Swahili house
And we finish with the Changuu island experience
Thursday
Off we go for the Village Cycling Tour
Learn about the traditions & practices of local healers called "Witch Doctors"
Coconut ropes making & Coconut roof making
Friday
Enjoy a Full Beach Day, time to relax and enjoy
We will provide a lunch to take to the beach
You can so some much needed souvenir and spice shopping
* This schedule can be changed and/or amended depending on weather conditions, local conditions and unforeseen circumstances
Teaching Project (Stone Town)
Work as a volunteer teacher in Zanzibar and help to improve the English of the students. Your help is very much needed in the local schools. You will help students to improve their English, and also to broaden their outlook on life.
We have build strong relationships with local schools in Zanzibar. These schools need a lot of help in terms of teaching support in a variety of areas including English. As a teacher you will be assisting local teachers with teaching English, songs, and educational games. You will work with the students for 4 or more hours per day, and sometimes there may be after schoolactivities available as well.
Feel free to bring teaching materials such as games, coloured pencils, erasers, and English language books. Also it would be great to bring pictures of your country, that you can use as an educational class that the students will love!
Improve the village children's educational foundation and widen theircultural interactions
Provide you with ateaching assistant experience,an invaluable life skill!
Assist the teaching staff with extra hands and efforts
Schedule
Monday to Friday
After breakfast assist the local teachers teaching the students at the school
Time for your lunch break
Continue to assist the local teachers teaching the students at the school
Prepare for the next day with the lesson planning for class the next day
Dinner
* This schedule can be changed and/or amended depending on weather conditions, local conditions and unforeseen circumstances
Childcare Project (Stone Town)
In this project you will help to take care of the children at local kindergartens, childcare centres and primary
schools in Zanzibar!
Most of the children are aged between 3 till 6 years old. You will teach the children basic English, such as numbers, colors, and so on, and you will also help out with caretaking in the classroom and creating educational activities for the children such as drawing and singing.
Your main aim should be to practice English with the children through interacting with them, stories, songs and games. Even though the English language is widely taught in Zanzibar, the children have very few chances to practice it. The ability to speak English will greatly improve the prospects for these local children.
Monday to Friday
You will be working at the project for 4-5 hours each day, working with the children in creative learning activities and assist local teaching staff. Then you help local staff with serving lunch to the children. Also, in the afternoon, you will have time to prepare for the next day's activities and lessons.
* This schedule can be changed and/or amended depending on weather conditions, local conditions and unforeseen circumstances
Construction & Renovation (Stone Town)
Get your hands dirty! Join this construction & renovating projects for local village schools and help the students get better learning conditions.
This project supports schools in and around Stone Town in Zanzibar by renovating the infrastructure of the schools, in order to create better learning conditions for the students. The project also helps the schools by providing learning facilities. The project may include renovating libraries, playgrounds, fixing school furniture and anything that might need a helping hand at the time!
Through participating in this social project, you will make a difference to the local community by supporting the students at these schools. Your work may involve tasks where you will be able to help to create a positive learning environment in the school. The project involves physical and manual labour, as you will be laying bricks, doing carpentry, painting, laying tiles, and gardening. You may also be involved in renovating buildings, painting, repairing furniture, and fixing equipment.
The other side of this project involves a more artistic and relaxed environment. You may also get a chance to use your creative ideas to beautify the school surroundings.
You will work alongside a local coordinator and a foreman who provides guidance. This activity is fun supporting the initiative and creativity during the process.
You will be assisting at the project for 4-5 hours each day.
* This schedule can be changed and/or amended depending on weather conditions, local conditions and unforeseen circumstances
Sea Turtle Conservation (Nungwi)
The truth is that sea turtles around the world are facing a real danger of extinction. In this project you can contribute to saving sea turtles in this conservation work that is working towards helping the sea turtles grow up in a safe environment with the aim of releasing these endangered species into the ocean. Every year, over 150 sea turtles are helped by the project. There are also around 30 bigger turtles.
You can help at this project through a wide range of activities including checking the water quality, maintenance of nets, and much more!
The volunteering workis begins as team work every morning after breakfast. The tasks can differ, but every day the water of the basins have to be exchanged, the sea weed has to be collected and the sea turtles have to be cleaned. Additional maintenance and cleaning tasks are done as well.
Every volunteer will be introduced to the work and a list of tasks during the welcoming meeting after arrival.
There are a lot of different activities for the international volunteers:
Water exchange for basins
Sea turtle hospital
Water qualitycheck
General cleaning
Seaweed collection
Filling of tube feeders
Cleaning of adult turtles
Treatment of hospital turtles
Sea cleaning & Beach cleaning
Hatching measurements
Juvenile measurements
Inspection of nets
Maintenance of juvenile nets
* This schedule can be changed and/or amended depending on weather conditions, local conditions and unforeseen circumstances
2 Weeks: 935 Euro
3 Weeks: 1199 Euro
4 Weeks: 1465 Euro
+1 Week: 270 Euro
* For the Culture Week and the Renovation Project there is an extra fee per week of 35 Euro
** For the Medical & Sea Turtle Project there is an extra fee per week of 315 Euro

Our base prices are in Euro, but you can pay in Euro, US$ and Pounds. The prices will be at the currency exchange rate from the Euro at the time of payment. Click here to check the prices in your currency.
With us there are NO Registration Fees, NO administration fees, and you can easily combine the different projects.
What's included:
Volunteer program
Accommodation (shared room)
Meals
24/7 in-country support
In-country program orientation
Pre-departure support
Airport pick-up
Not included:
A 5% international banking fee is added.
Visa, flights, travel insurance, vaccinations, criminal background check, Covid tests (if required), transport to your project and back to the accommodation every day, return trip to the airport, transfers between different locations.
Requirements to join:
Volunteers need to be minimum 18 years old
Volunteers under the age of 16 must be accompanied by a parent
Volunteers aged 16-17 are required to have parental consent
Volunteers are required to provide a criminal background check
Volunteers are required to have volunteer travel insurance
Volunteers might need to have a Covid test done before departure (we will inform you of this)
Book your place in 3 steps :
1. Apply: Fill out the Application Form (click below) and we will let you know if you are accepted within 24 hours.
2. Deposit: Once accepted you pay your deposit (200 Euro or 215 US$) to reserve you place in the program.
3. Remaining Fees: You pay the remaining fees of your program, minus the deposit which you already paid, six weeks before your start date of your program.
Our other program: Zanzibar Discovery
Get an authentic and unique cultural taste of Zanzibar culture during the 15-day Zanzibar Discovery tour. When you would like to immerse with the local people and become part of the local community, this is the trip for you!